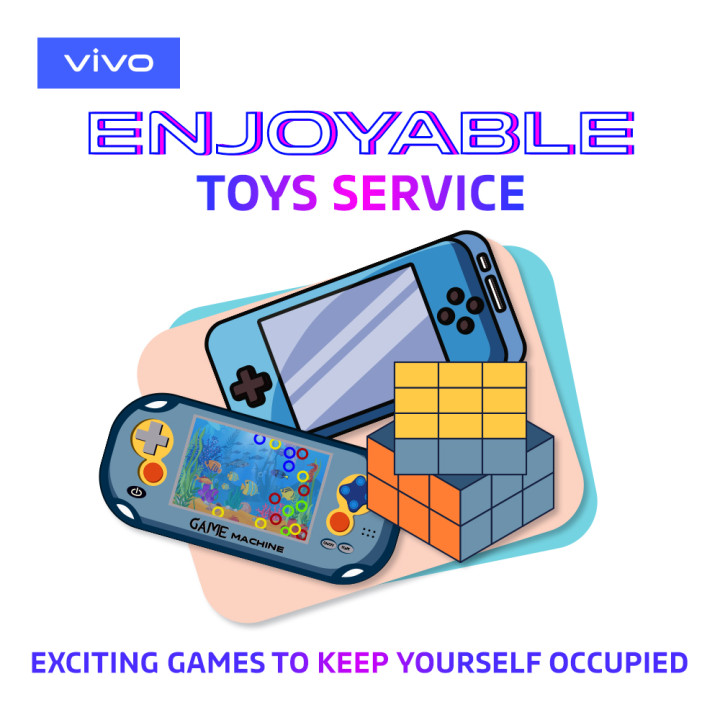 We, at vivo, are unconditionally committed to providing you with the highest level of products and services every step of the way. Your needs are our priority, and your wishes are our command.
With an unwavering focus on making your journey with us not only convenient but enjoyable too, we now provide you with yet another unique, exceptional experience. Play while you are Paused! While our service teams work their magic and restore your devices to all their glory, delays can sometimes be inevitable and beyond an agent's control. You might have to wait your turn but waiting doesn't have to be boring anymore. We've equipped our Official Service Centers with a bunch of exciting games and handheld toys for you to choose from and keep yourself occupied as you wait.
We understand that having issues with your smartphone is a worrisome affair. A broken screen equals a broken heart, right? We will do all we can to make sure both you and your device are in better shape once you leave our service center!