- Under the strategic collaboration, vivo and ZEISS will co-engineer an imaging system for vivo's premium smartphones, starting with the upcoming vivo X60 series
- The companies have unveiled plans to establish a joint R&D program – vivo ZEISS Imaging Lab – and will launch a "vivo ZEISS Master Photography" campaign
Today vivo and ZEISS announced a long-term strategic partnership to jointly promote and develop breakthrough innovations in mobile imaging technology. The first "vivo ZEISS co-engineered imaging system" will be featured in the vivo X60 series.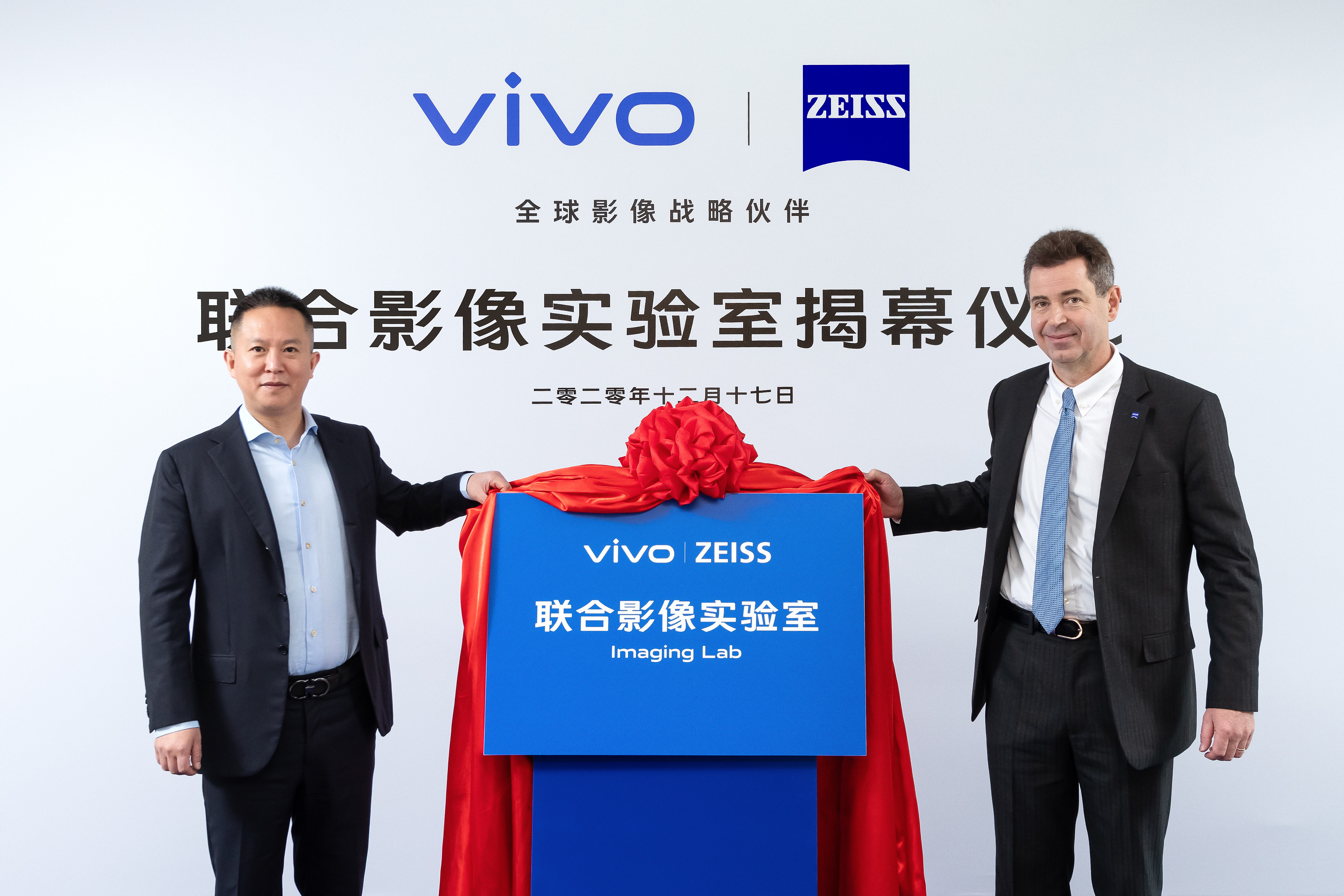 As part of the collaboration agreement, vivo and Zeiss will establish the vivo ZEISS Imaging Lab, a joint R&D program to innovate mobile imaging technology for vivo's flagship smartphones. The strategic, multi-faceted collaboration is designed to allow vivo, one of the largest global smartphone makers with deep consumer insight and integrated imaging capabilities, and ZEISS, a global leader in optics and opto-electronics and a pioneer in the field of professional and mobile imaging, to build on each other's strengths and advance mobile photography technology.

In addition to the joint R&D program, the companies will launch the "vivo ZEISS Master Photography" campaign to promote the vivo ZEISS co-engineered imaging system and to inspire users to enjoy their creativity with vivo's flagship smartphones.
"Through the partnership, ZEISS imaging technology will be enjoyed by much more consumers. Based on the synergy and complementarity of optical expertise and new digital technologies, vivo and ZEISS intend to make the strategic collaboration a starting point to create new opportunities for mobile imaging, enable more creativity, so as to support the long-term and healthy development of the entire industry," said Spark Ni, Senior Vice President and CMO of vivo.
"The partnership between vivo and ZEISS is all about mobile imaging," said Joerg Schmitz, Head of ZEISS Consumer Products. "The breadth of ZEISS's decades-long expertise with optical technologies and imaging will enable vivo to enhance the imaging performance of its flagship smartphones."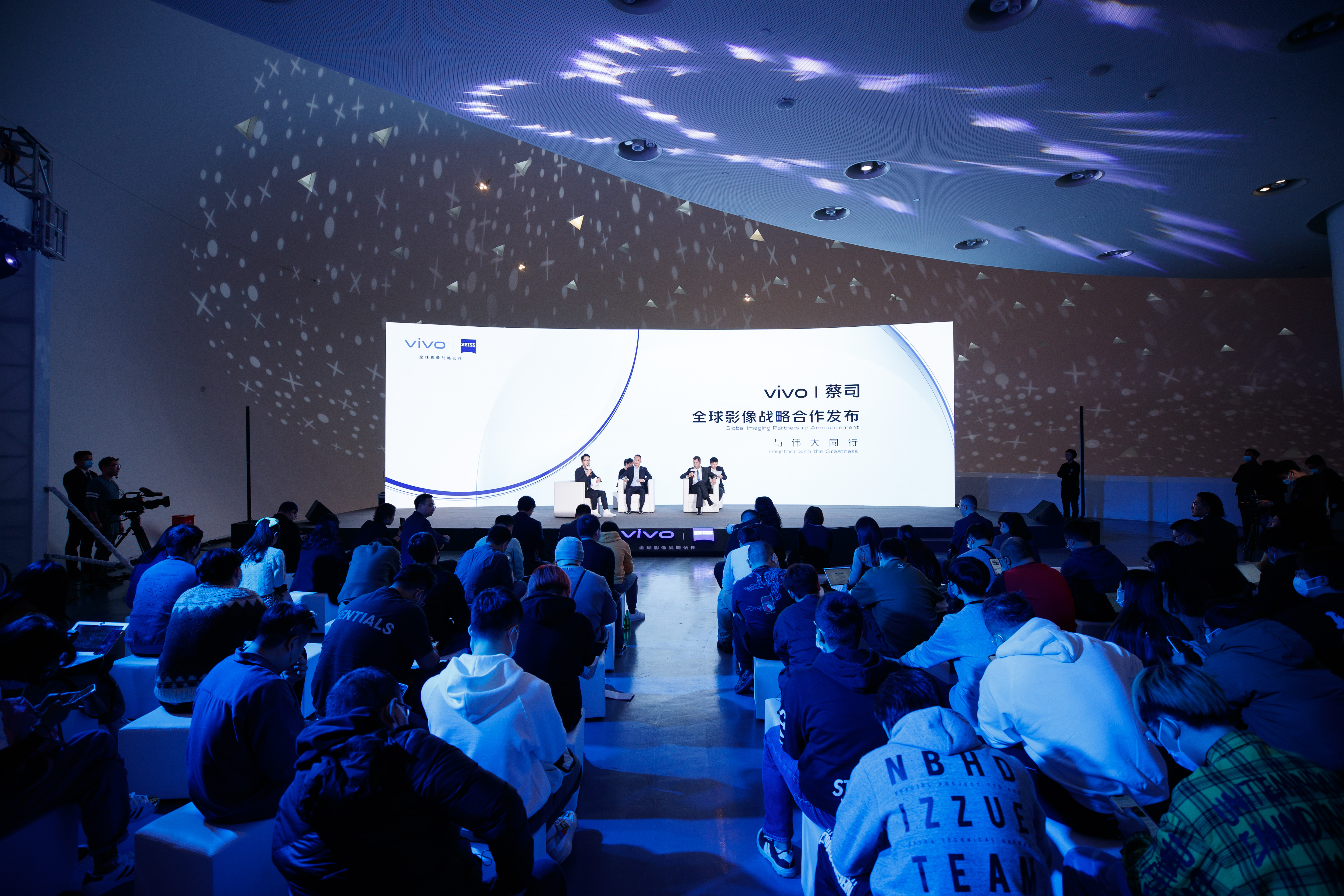 In the past 25 years, vivo has gained a deep understanding of consumers' differentiated needs through comprehensive research. With constant consumer insight-driven R&D and innovation efforts, vivo has developed generations of mobile products favored and trusted by consumers. In the era of smartphone photography, vivo has anticipated the strong demands of global consumers for mobile imaging innovations. As a result, vivo considers imaging innovation to be one of the most important areas for serving consumers' needs in the long term. To date, vivo has established image R&D centers globally employing more than 700 R&D staff.
vivo and ZEISS share the same goals, with an allied focus on premium technology and cutting-edge design. This exemplary mutual compatibility will pave the way for breakthrough innovations, defining a solid foundation which will shape this ongoing strategic global imaging partnership.
Collaboration between vivo and ZEISS is a milestone case for future mobile imaging. Both parties will work together to facilitate mobile imaging focused on complementary capabilities. On the one hand, ZEISS' optical technologies and expertise would significantly improve the optical performance of mobile imaging, taking mobile optical imaging of vivo's flagship smartphones to a new level. On the other hand, vivo, with 380 million users worldwide, has a strong understanding of consumer preferences in mobile imaging. With joint development and co-engineering of optical components with ZEISS, combined with vivo's integrated imaging capabilities, vivo will provide consumers worldwide with a more appealing, easier-to-use, and more professional mobile photography experience.
About vivo
vivo is a leading, product-driven, global technology company, with its core business focusing on smart devices and intelligent services. vivo is committed to connecting users around the globe, through design of exciting and innovative smartphones and companion devices, as well as services which integrate technology and design thinking in unique and creative ways. Following the company core values, which include innovation, consumer orientation and benfen*, vivo has implemented a sustainable development strategy, with the vision of becoming a leading, long-lasting, world-class enterprise.
With headquarters in China, supported by a network of 9 R&D centers in Shenzhen, Dongguan, Nanjing, Beijing, Hangzhou, Shanghai, Taipei, Tokyo and San Diego, vivo is focusing on the development of state-of-the-art consumer technologies, including 5G, artificial intelligence, industrial design, photography and other up-and-coming technologies. vivo has also set-up five production hubs (including brand authorized manufacturing center), across China, South- and Southeast Asia, with an annual production capacity of nearly 200 million smartphones. As of now, vivo has branched out its sales network across more than 30 countries and regions, and is loved by more than 370 million users worldwide.
*"Benfen" is a term describing the attitude on doing the right things and doing things right – which is the ideal description of vivo's mission to build technology for good.
About ZEISS
ZEISS is an internationally leading technology enterprise operating in the fields of optics and optoelectronics. In the previous fiscal year, the ZEISS Group generated annual revenue totaling 6.3 billion euros in its four segments Semiconductor Manufacturing Technology, Industrial Quality & Research, Medical Technology and Consumer Markets (status: 30 September 2020).
For its customers, ZEISS develops, produces and distributes highly innovative solutions for industrial metrology and quality assurance, microscopy solutions for the life sciences and materials research, and medical technology solutions for diagnostics and treatment in ophthalmology and microsurgery. The name ZEISS is also synonymous with the world's leading lithography optics, which are used by the chip industry to manufacture semiconductor components. There is global demand for trendsetting ZEISS brand products such as eyeglass lenses, camera lenses and binoculars.
With a portfolio aligned with future growth areas like digitalization, healthcare and Smart Production and a strong brand, ZEISS is shaping the future of technology and constantly advancing the world of optics and related fields with its solutions. The company's significant, sustainable investments in research and development lay the foundation for the success and continued expansion of ZEISS' technology and market leadership. ZEISS invests 13 percent of its revenue in research and development – this high level of expenditure has a long tradition at ZEISS and is also an investment in the future.
With over 32,000 employees, ZEISS is active globally in almost 50 countries with around 30 production sites, 60 sales and service companies and 27 research and development facilities. Founded in 1846 in Jena, the company is headquartered in Oberkochen, Germany. The Carl Zeiss Foundation, one of the largest foundations in Germany committed to the promotion of science, is the sole owner of the holding company, Carl Zeiss AG.
ZEISS Consumer Products combines the company's business with camera and cine lenses, binoculars, spotting scopes and hunting optics. The unit is allocated to the Consumer Markets segment and is based in Oberkochen and represented across the globe.
Further information at www.zeiss.com/press and www.zeiss.com/cop/newsroom
For further information, please contact:
vivo ZEISS Consumer Markets
Paul Zhao Joachim Kuss
Email: paul@vivo.com Email: joachim.kuss@zeiss.com
Mobile: +49 151 42 11 22 88