The latest addition to the company's mid-tier category, leaves no room for compromise on quality and reliability

vivo, the #5 smartphone brand worldwide, has launched its newest midrange smartphone, the vivo V29 Lite 5G, which puts heavy focus on build quality and reliability, with a feature set adapted to real-life usage scenarios: Starting with a 64-megapixel optically stabilised main camera, 120Hz eye-protection AMOLED screen, as well as 44-Watt fast charging of the large 5000 milliamp battery, ensuring carefree usage over a full day. In addition, the V29 Lite brings the Extended RAM feature for smooth multitasking, eSIM capability, IP54 water and dust resistance, as well as a sleek design.
"We are excited to launch our newest member of the V series, that brings a feature set which is tailored to everyday life," said Daniel Götz, Product Manager at vivo Europe. "When creating the V29 Lite, we set a clear goal that it has to meet the same quality standards and be subjected to the same critical testing as our flagship devices, and showcases that we make no compromise when it comes to smartphones' longevity, flexibility of use and strong camera performance, as consumers expect from devices sporting the vivo name."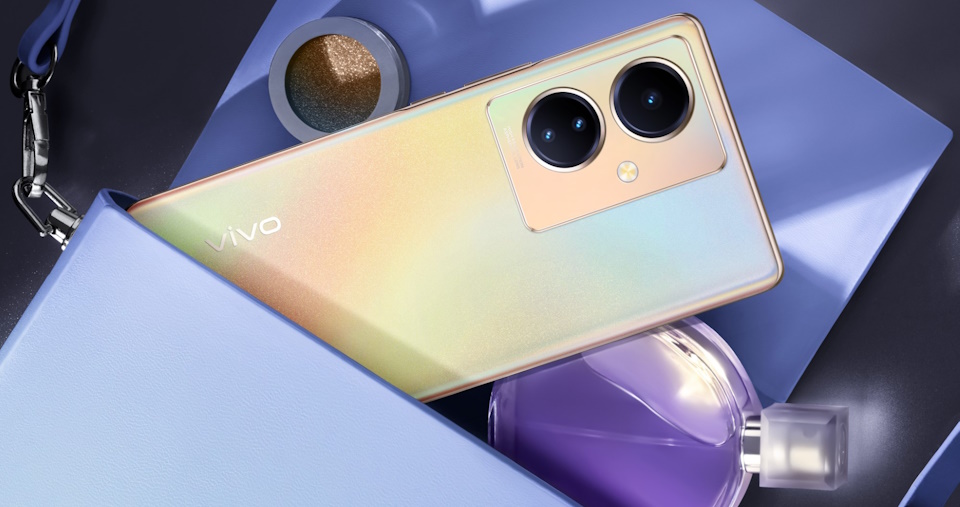 Keeping the promise of putting camera first
The vivo V29 Lite features a main 64-Megapixel anti-shake main camera, whose optical image stabilisation is on hardware level with flagship devices. Thanks to its high resolution and steadiness in hand, it offers outstanding photography and videography in nearly all light conditions; Consumers can take stunning photos and videos with ease, whether it's in bright daylight, or in dimly lit environments. The main camera sensor is supported with a two megapixel Bokeh as well as two megapixel Super Macro Camera, which contribute to the overall picture quality, and support consumers creativity, thanks to clever image post-processing and features such as the Night Portrait Scene, Bokeh Flare Portrait, Multi-Style Portrait, Flash Portrait or the Double Exposure, which enables capture of layered photos with the subject in front, and natural scenery or indoors in the background.
Vloggers will appreciate the embedded Dual-View Video feature, which enables capture of video scenes using the 16 Megapixel front and back cameras at the same time, as well as record eye-catching videos with the Cinematic Aspect Ratio and Cinematic Filters.
Immersive, eye-protective display, on par with flagships
The V29 Lite brings a 120Hz AMOLED screen with 300Hz touch sampling rate, which ensures smooth and responsive touch input, while the eye-protection feature with 2160Hz pulse-width modulation, reduces eye strain and fatigue during extended use. Its peak brightness is 1300 nits, and supports super clear Full HD+ resolution, as well as DCI-P3 wide colour gamut. It's 60-degree curvature on both sides contributes to a comfortable grip, blending smoothly with the frame, and at the same time significantly reducing colour distortion on the edges, which is a common problem for ultra-large, curved screens.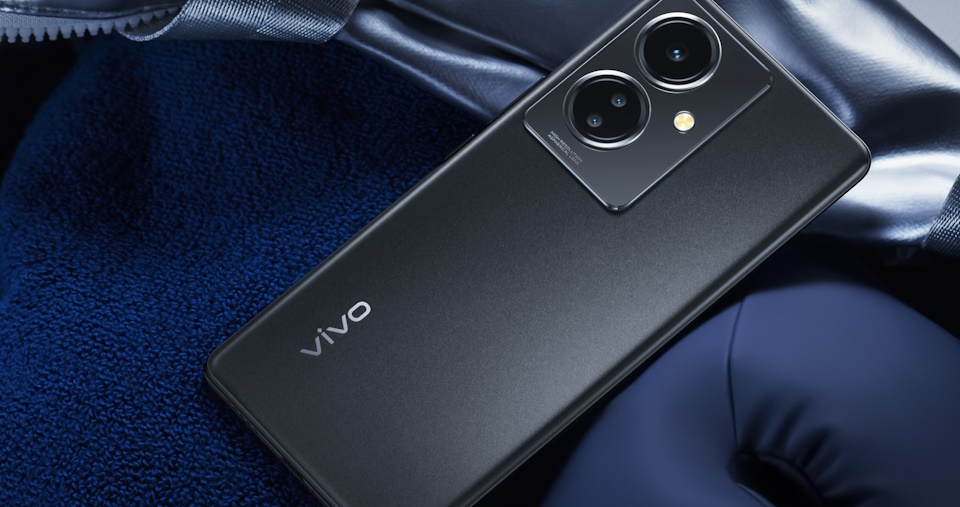 Battery and performance, which support use with confidence
Another feature which was previously reserved for flagship devices is super-fast charging. The latest in the vivo V series brings a large 5000 milliamp battery that can last easily more than a day, making it perfect for busy individuals who are always on the go. The 44W vivo FlashCharge feature makes topping up the battery a breeze, surpassing even the capabilities of the 2021 vivo flagship X60 Pro, which charged with 33W.
The Extended RAM 3.0 feature ensures smooth multitasking, allowing users to switch between up to 27 simultaneous apps without lag or delay, by "borrowing" up to 8GB of memory from the available storage, in addition to the existing 8GB RAM. This feature is especially useful for those who use their phones for work or infotainment. Making sure the device has "enough poke" is the Qualcomm Snapdragon 695, which enables reliable 5G internet connectivity supported through physical SIM cards as well as support for the eSIM feature with up to eight profiles, which is an unique feature in this price band. On the other hand, thanks to its 8-core CPU architecture and 6-nanometre process, this system-on-chip ensures lower power consumption and longer battery life.
The real-life reliability flagship, going on sale across Europe
The V29 Lite has been extensively tested in company R&D testing labs during trial production. Tests included resilience testing of the casing to daily scratches; The devices have been drop tested 32,000 times using different angles, tested in extreme environments between -20 and +50 Celsius, and put in storage between -40 and +75 Celsius. The USB ports have been tested by 6,000 times plugging and un-plugging, and the IP54 rating makes it resistant to dust and water splashes from all angles, so it's not afraid to get stuck in daily dirty or wet situations.
The sleek design of the V29 Lite is available in two colour options, the discreet and stylish Flare Black, and an expressive summer shade of Dreamy Gold. Both colours come with a nano-scale photo etching patterns on the back cover, for a sleek look and feel, and thanks to thickness of just 7,89 millimetres, and 177 grams weight, they won't add bulk or weigh down a pocket or a purse.
It runs the latest vivo Funtouch OS 13 based on Android 13 operating system, which brings a smooth and personalised user experience and support for favourite apps and games. Consumers will also be able to rely on three years guaranteed software updates, including maintenance releases and security updates, as well as two major build updates of the Android operating system.
The devices will be available at partner retailers, operators, and the official vivo Amazon channel, in an 8GB RAM + 128GB Storage guise. For the V29 Lite, vivo provides a standard two-year manufacturer warranty, and as providing great user experience is one of vivo's key priorities, the device comes as standard with the 44W vivo FlashCharge adaptor, USB A to C cable as well as translucent protective case as part of the package.