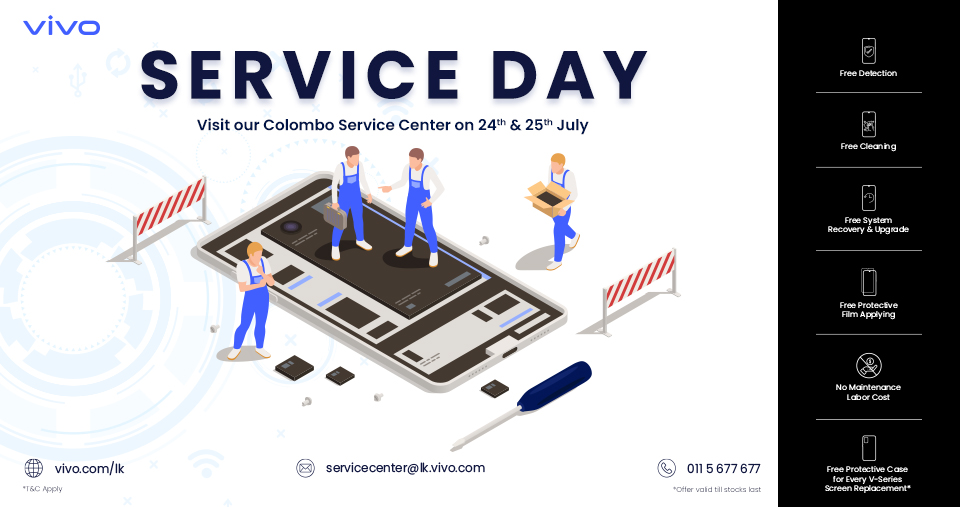 we have organized a dedicated two days of servicing of the phone for our respective vivo customers with exciting offers, visit your nearest authorized vivo service center on 24th and 25th July and get value-added services.
Special offer: Spare parts discount for specific phone model.
Website Link: https://www.vivo.com/lk/about-vivo/news/discounts-jun2023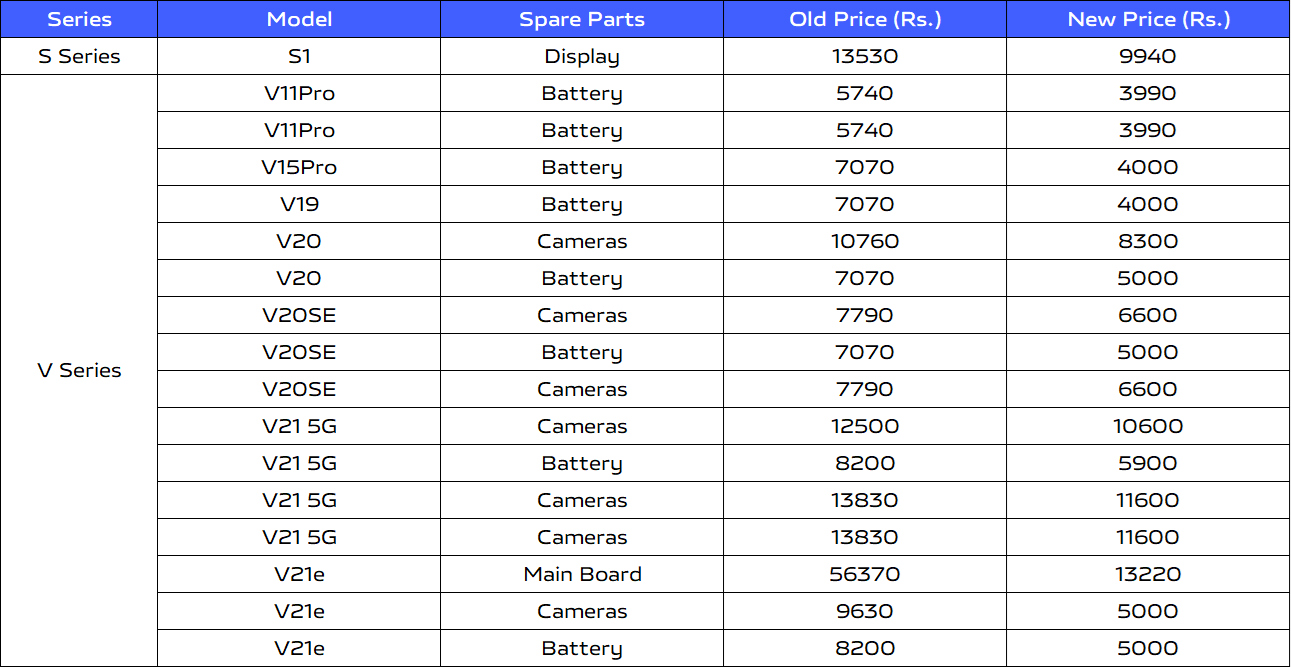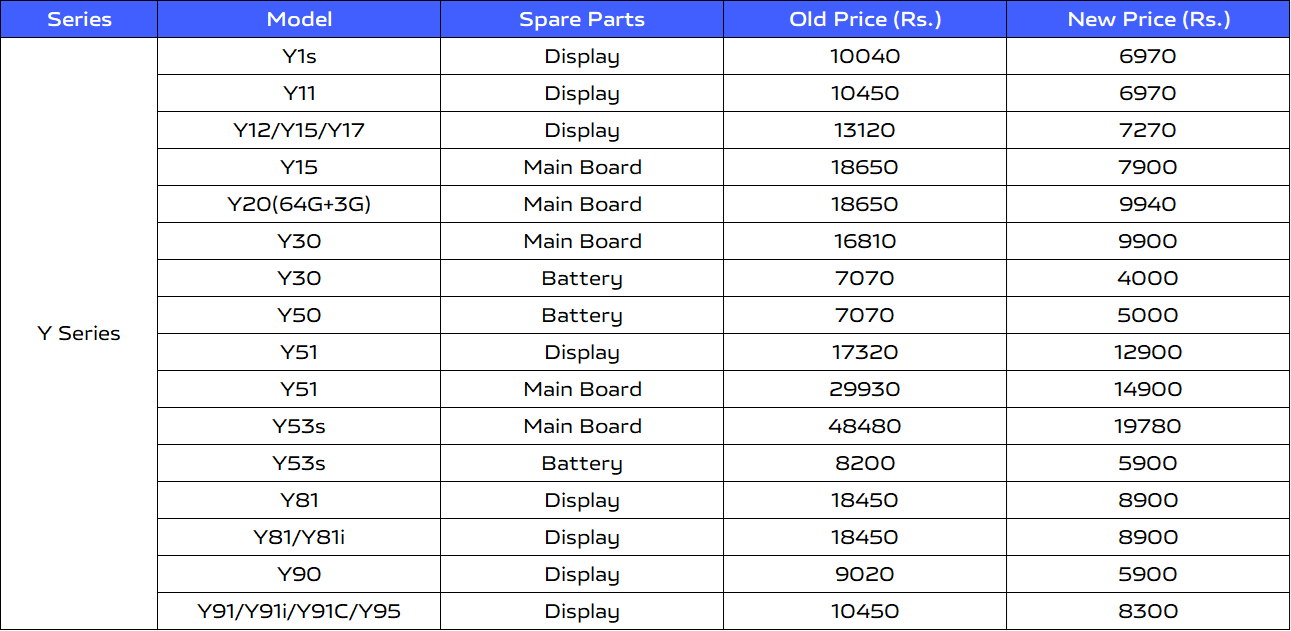 vivo mobile phones have made you a celebrity and you can now enjoy all the luminary benefits, vivo Service Day with superior services that includes:
• 10% discount on the purchase of accessories
• Huge Discount Offers on spare parts
• Free of cost cleaning and disinfection
• Free system recovery & software upgrade
• 1 Hour flash repair
• Free maintenance labor cost
• Free of cost protective sticker
• Enjoy recreation services
We are delighted to entertain our customers – Get more in less on vivo Service Day!
Get more information about Service Day:
Toll Free: 0115677677
Email: servicecenter@lk.vivo.com
Website: https://www.vivo.com/lk/support
Facebook: https://www.facebook.com/vivoSriLanka
Some service items are subject to the actual conditions of the service center. For details, please contact the local service center.