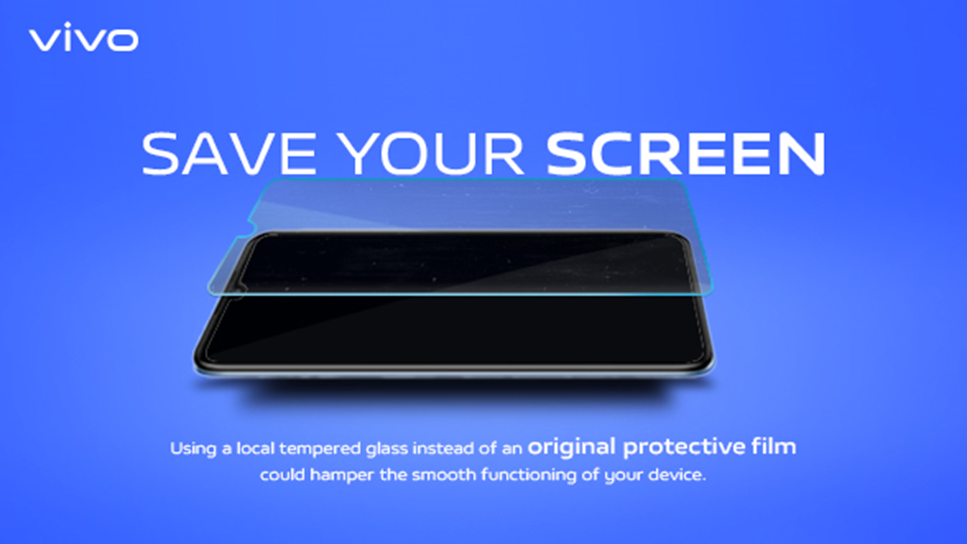 In daily life, to protect mobile screen, people like to use tempered glass on their phones sold by mobile stores. The actual reason behind mobile screen related issues does not lie in the quality of the mobile phone but the kind of protective tempered glass used on it. Local tempered glass and unskilled process of attaching the film can easily lead to the malfunctioning of the phone.
Therefore, we highly encourage the users to apply the original protective film given by vivo authorized After Sales Service Centers nationwide (follow the guidelines of vivo service center). Go to vivo Service Center to put the screen protective film on the phone with a professional care by vivo staff.
Using UV-glue while applying tempered-glass screen protector may cause the following problems:
· UV glue is used while attaching the UV protective tempered glass on mobile screen, but when the air bubbles are discharged, the UV glue easily penetrates into the receiver or the side keys of the phone, causing unwanted noise in the receiver and the side keys might get stuck or function improperly.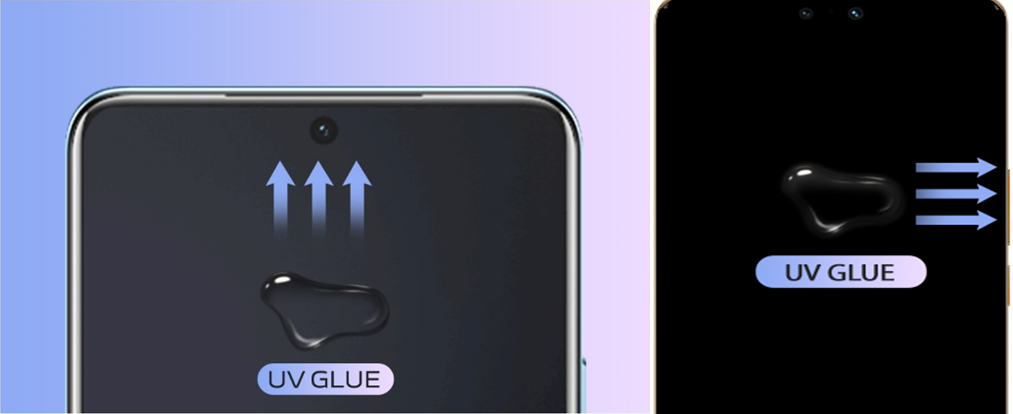 If for any reason, UV-glue tempered glass screen protector has to be used, then following points must be ensured:
· In order to prevent the UV glue from leaking into any phone port and thereby affecting the functioning of phone, one should use sealing film provided with the phone to seal and protect the phone ports before applying the tempered glass screen protector on the phone screen. The sealing films can be removed once the tempered glass screen protector is pasted on the screen.
· Phone ports includes receiver, power button, volume button, speaker, SIM card tray, main microphone and secondary microphone. Here's how one can use sealing film.