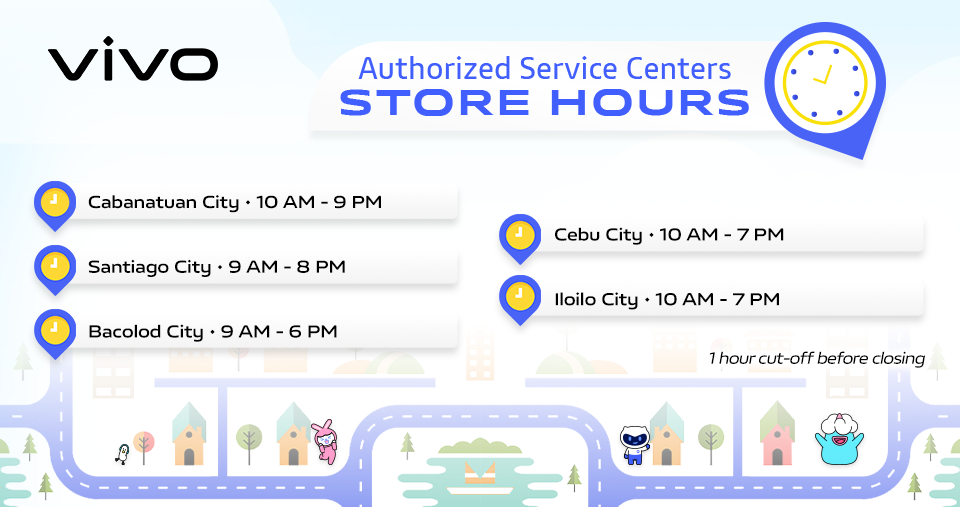 vivo Aftersales vivo Service Center provides official Consulting, Inspection, System Update, Repair Services, etc. for all vivo customers.
To check the Store Hours availability working schedule just click the link below!
(https://www.vivo.com/ph/support/service-center/)
We are delighted to entertain our customers, so what are you waiting for?
Visit now to your nearest service centers!!!
For more details, see details below
Customer Service Info
Toll Free: 180013220368
Email: vivo.serviceph@ph.vivo.com
Website: https://www.vivo.com/ph
Facebook: https://www.facebook.com/vivo.philippines
Some service items are subject to the actual conditions of the service center. Some branches might have unexpected NO OPERATION due to local Holidays. For details, please contact the local service center.