We are offering dedicated & premium customer services for our VIP users of vivo X60pro to provide all solutions to your problems.
Services included;
- In-case of damages, free display screen replacement for one time in first 06 months of purchase date.
- Dedicated staff member at our service centers to provide one to one premium services.
- Dedicated hotline agent at our service helpline number, ready to provide one to one superior services.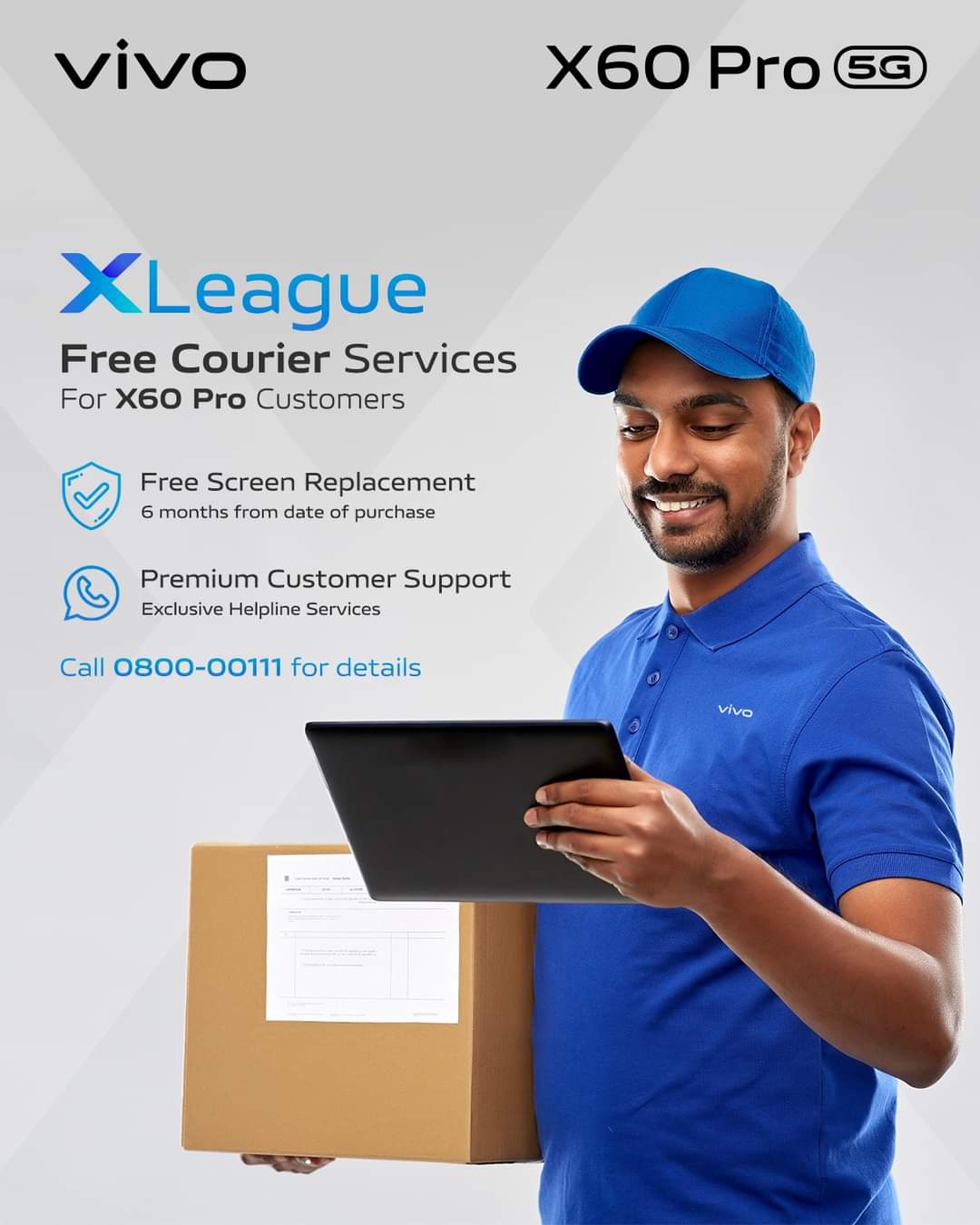 Join the X League, an exclusive club to deliver specialized offers and customer care services to our valuable #vivoX60Pro customers.
Now enjoy free courier services across Pakistan for maintenance and repairs of your phone. Free screen replacement for 6 months and premium helpline services.
Call us now or reach via FB Messenger to get your faulty phone picked up by courier. 0800 00111 | http://m.me/vivopakistan