32MP Front Camera
A Super Clear You
Take masterful photos with a 32MP front camera. Vibrant details make you dazzling and clear, every single time.
Super Wide-Angle Selfie Camera
Capture More At 105-Degrees
It's time for a new selfie perspective. V17 Pro's Dual Front Camera takes wide-angles to 105 degrees. Enjoy more friends, landscape, fun and creative possibilities in every selfie.
Super Night Selfie (Selfie Softlight)
Shine at Night
Who says the night is dark and dull? Super Night Selfie smartly combines multiple frames to optimize picture brightness. Selfie Softlight lights up the dark, highlighting your beauty against the night sky.
48MP AI Quad Camera
Shoot Beyond Limits
From faraway landscapes to intricate flower veins, serene night skies to bustling city streets: capture it all with our 48MP AI Quad Camera. A super-clear main camera is supported by telephoto, macro and wide-angle lenses, while AI algorithms bring new possibilities. The world is a kaleidoscope - now you're ready to capture every side of its beauty.
48MP Rear Camera
Be Perfectly Clear
With 48 megapixels and superb light sensitivity, the main rear camera guarantees clear, bright pictures in all situations. Zoom in and marvel at the flawless vibrancy in every little detail.
Optical Zoom
Bring the World Closer
Defy distances and see faraway landscapes. The 13MP telephoto camera offers multiple zoom options: 2x optical and 10x digital. Now distance is no barrier to witnessing magnificence.
Super Night Mode
Seize the Night
Our new Super Night Mode captures multiple frames at different exposures, combining for optimized brightness and clarity. When the sun sets on your day, the beauty continues after dark.
Super Wide Angle Camera
Widen Your Perspectives
Widen your view of natural landscape, include every smile in group photos. Our Super Wide-Angle Camera ensures you never miss the unmissable.
Super Macro
See The World Up Close
Your doorway to the tiny world is now right in your pocket. Focus from 2.5cm for an up-close and clear view of life's little wonders. Uncover marvels that others can't see.
Premium Design
Crafted from Glass
As ethereal as the Crystal Sky (White) yet as slick as the Crystal Black (Black), vivo V17 Pro finds its inspiration in the most unique of places. It is intrepid but premium, it is beautiful but durable, it is smooth but technical; the Corning Glass 6 makes it a solid companion amidst the adversities.
Take the V17 Pro in your palm and let its elite aesthetics engulf you and never let go.
Ultra FullView™ Display
View Beyond Limits
The 6.44-inch Ultra FullView™ Display conquers boundaries once more for an even bolder view. The earpiece, light and proximity sensors are all cleverly concealed. 1.85mm side-bezels and a 3.51mm bottom bezel create a screen-to-body ratio reaching 91.65%. Topped off with 6.5mm rounded corners, the V17 Pro is the perfect piece of art offering a perfect visual feast.
In-Display Fingerprint Scanning
Faster Access, Greater Security
vivo's leading In-Display Fingerprint Scanning technology has improved once again. Higher fingerprint pixel density and more sophisticated algorithms now allow for a faster, more stylish and more secure unlocking experience.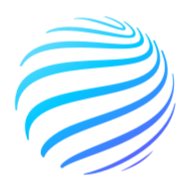 New Super AMOLED Display
Visual Indulgence
V17 Pro features an exclusive, custom-made 6.44-inch Super AMOLED display with an aspect ratio of 20:9.The latest E3 OLED offers a 100% DCI-P3 color gamut, bringing vibrant and authentic colors to life.
Enjoy this tantalizing view without eyestrain, as in contrast with E2 OLED, V17 Pro filters out 42% of blue light and boasts TÜV Rhineland certification. In addition, Low Brightness Anti-Flicker technology provides added protection for eyes in the dark.
Elevating Camera
The Art of Mechanics
The signature vivo Elevating Camera is updated once again. Now, two premium front cameras, an earpiece and the Selfie Softlight are all housed inside the narrow top panel. The entire module adopts a unibody alloy design, with a new elevating system to blend mechanical action with artistic elegance.Rigorous lab tests have ensured the module delivers reliable performance round the clock. Outside the lab, millions of elevating vivo camera phones have been proven durable by our users. Now elegance is built to last.
Supreme Strength
A Qualcomm Snapdragon 675 AIE processor provides both immense strength and outstanding energy efficiency. 8GB RAM plus 128GB ROM renders smooth operation at all times.
Qualcomm snapdragon
RAM
ROM
Dual-Engine Fast Charging
& 4100mAh Battery
V17 Pro runs on a substantial 4,100mAh battery When it's time to recharge, exclusive Dual-Engine Fast Charging technology re-juices at breakneck speeds.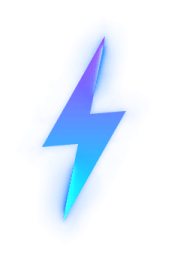 Ultra Smooth Gaming
Optimized Game Mode, Ultimate Gaming Experience.
vivo's Multi-Turbo acceleration technology targets the OS with bottom layer optimization, so you can enjoy more exhilarating game performance.
Multi-Turbo is the powerful integration of AI Turbo, Center Turbo, Game Turbo, Net Turbo and Cooling Turbo, greatly increasing bottom-layer complier efficiency, making V17 Pro's system respond faster and perform better. Cold start speed increases 25% and warm start speed increases 9%. V17 Pro never hesitates, responding to your every command without blinking.
New Funtouch OS 9.1
Smooth Operation
Based on Android 9, the latest Funtouch OS 9.1 features significant upgrades over its predecessor, with a refreshed GUI for a high-tech, dynamic vibe.
For power, V17 Pro is driven by Qualcomm 675AIE and supported by super-large memory. Featuring thoughtful functions like Dark Mode, the result is a smooth, intuitive operating experience you'll always enjoy.
Disclaimer:
1. Measured diagonally, the screen size is 6.44-inch in a full rectangle and 6.22-inch with rounded corners.
2. The value 4100mAh is a typical battery capacity of V17 Pro.
3. The product pictures shown are for reference only, the images shown on the display screen are simulated, and for demonstration purposes only. Please take actual products as standard. All comparisons shown on this page refer to vivo products only.
4. All data is based on our technical design parameters, laboratory test results and supplier test data. Actual performance may vary depending on software version, specific test environment and phone model.
5. A third-party screen protector might affect fingerprint recognition. Ensure that you use a vivo official screen protector with a customized design for the fingerprint pad.
6. The Google trademarks mentioned on these pages are owned by Google.
7. vivo reserves the right to amend these specifications and descriptions, and amend the product described without giving any prior notice.