A mobile imaging contest jointly launched with ZEISS to celebrate the "Joy of Humanity"
Together with its global imaging partner ZEISS, vivo has opened this year's contest of the Mobile PhotoAwards 2023. The Awards are centred around the core concept of "Create Together": In this sense, the company is calling for submissions from vivo smartphone users around the world until 8. May 2023, encouraging creators to showcase their most genuine human emotions through a diverse range of images.
Driving mobile imaging innovation with the Mobile PhotoAwards
vivo is a driver of innovation in the field of mobile imaging, and its smartphones in the X series, which are co-engineered with ZEISS, represent the brand's breakthroughs in imaging technology. As such, vivo works with creative partners to deliver a human-centric professional photography experience to consumers. As part of this initiative, the 2023 vivo VISION+ Mobile PhotoAwards aim to inspire space for creativity and the opportunity for consumers to express themselves.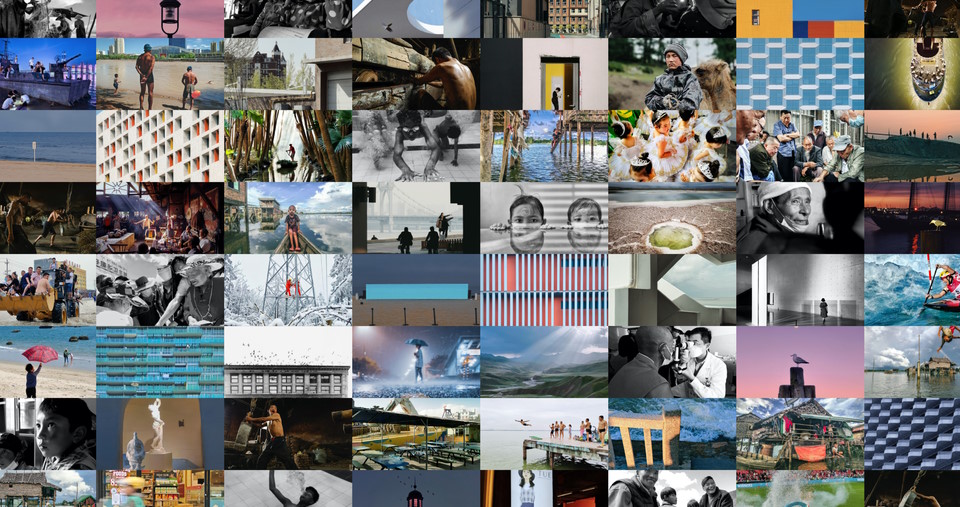 The Awards were created as an exclusive major photography event to vivo users, supported by vivo's people-centric imaging capabilities. By organizing a creative contest for mobile photography, vivo has seen and responded to consumers' growing enthusiasm for image creation. The Awards were held twice since 2020, and throughout time their scope and influence has grown a lot, as to-date, over 500,000 entries have been submitted worldwide. In the first edition, contestants submitted over 135,000 entries from nine countries, and last year's edition saw over 380,000 submissions from more than 40 countries and regions.
Consumers invited to join this year´s Mobile PhotoAwards 2023
In order to ensure a diverse range of perspectives, the professional judging panel this year features five acclaimed photographers and photography experts from different disciplines, based in China and abroad. In addition, this year's Awards will feature new categories while staying true to vivo's philosophy of "Create Together". The six categories include Portrait, Photo Series, Landscape, Motion and News encouraging creators to capture life's precious moments from a broader range of perspectives and to explore the diverse potential that mobile phones can offer as imaging tools.
Of all submissions, one "Category 1st Place" winner and two "Category Winners" for each series will be selected and awarded. In addition, one winner of the "Best Photograph of the Year" award will be selected from the six "Category 1st Place" winners. Moreover, the new ZEISS Professional Imaging Award has been set up to encourage more creators to explore possibilities in mobile image creation and make cutting-edge experiments using flagship imaging products.
VISION+ Mobile PhotoAwards: Pick your phone and add another shot
In the three years since vivo launched the VISION+ Mobile PhotoAwards, innovations in the mobile imaging technology sector constantly evolved. The dedication of imaging technology developers, and the unceasing passion and imagination of creators worldwide made it possible to capture the beauty of life anytime and to extend life experiences. This central idea is also expressed in the kick-off film for the launch of the Awards: "If life goes on, then pick your phone and add another shot." According to this motto, vivo hopes to inspire more people to experience the joy of mobile image creation by offering a professional photography experience and technology.
At the same time, vivo's partnerships with professional events, such as the Jimei x Arles International Photo Festival, allowed showcasing outstanding images and the stories behind them to the public. By leveraging such events, vivo wants to encourage active engagement and to provide a platform where great images can be discovered. Ultimately, people should be inspired and motivated to engage in mobile imaging creation with greater imagination and passion.
In the future, vivo will continue to build a strong imaging culture for the brand to continuously raise the capabilities in delivering human-centric professional photography. In an era where we can all "Create Together", vivo wants more people to experience the incredible joy of creation. This way, we can truly use imaging to create the "Joy of Humanity" for our time together.
How to contribute & submission deadline
The official submission channel for the 2023 vivo VISION+ Mobile PhotoAwards is now open: The deadline for submissions is May 8, 2023. Contestants can also send their entries by using the "Submit to VISION+ With One Tap" feature on the photo sharing page in their vivo album, through special pages dedicated to the Awards on the "vivo Photography" and "vivo Short Videos" platforms.
For more information about the Awards, please visit https://visionplus.vivo.com/, and the terms and conditions of the contest can be reviewed at https://visionplus.vivo.com/condition.