• Design needs to be meaningful – "in an elegant and simple way"
• Philosophy is to create products that examines user experiences and needs
• The design language of the X Series is balanced and elegant
Smartphones are a constant companion in everyday life – they are used far beyond just making calls – which is why vivo creates devices responding to people's everyday needs. Knowing that for smartphones to be meaningful to users, vivo embodies a human-centric design philosophy and matches the design in an elegant and simple way. Throughout the flagship X series, the company has applied continuous subtle changes to improve user experience across all its designs. According to the head of industrial design at vivo, An Ren, every change is a result of tireless efforts with every generation of products going through at least 400 testing models before the final one is selected. This process ensures that vivo delivers the right products that fit human intuition and everyday user experiences.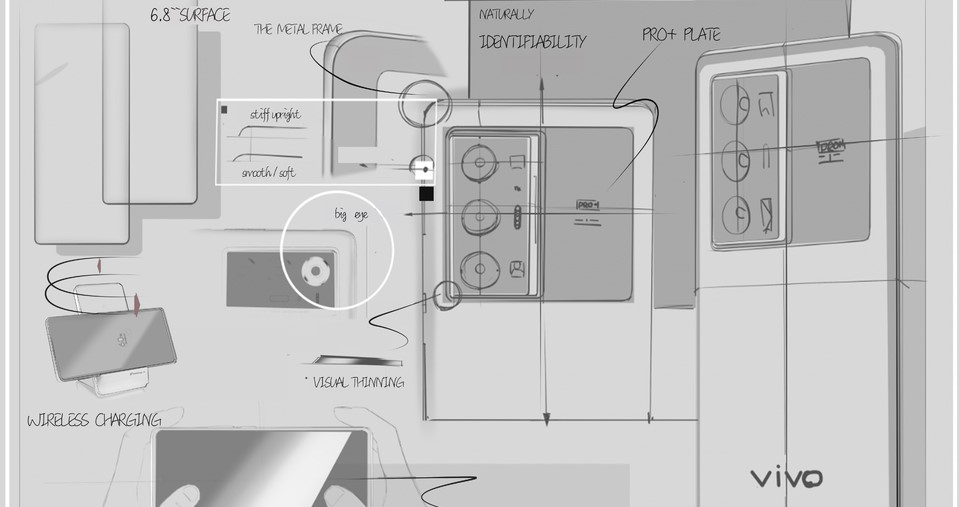 Designed for simplicity and ease of use
As part of vivo's design philosophy, the core aim is to create design-driven products examining user experiences and needs in different situations. For the X series, vivo has developed innovative ways to accommodate larger sensors and new camera system components while maintaining the slim signature design of the series. To enhance the user experience, vivo's design language also offers comfortable grip, making the light and thin form a vital part of vivo X series' DNA. When adapting the technical innovations of the devices, vivo is committed to advancing the consumer experience and simplifying their day-to-day use.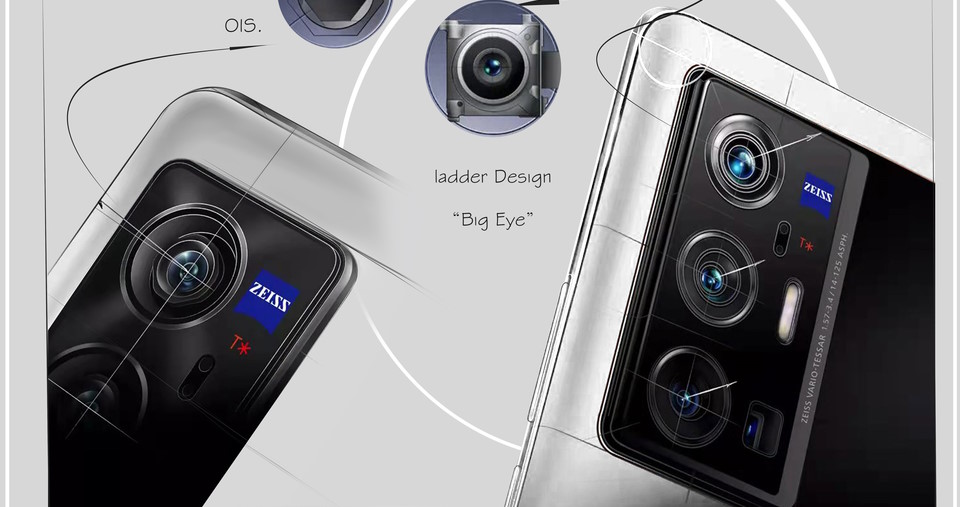 Elegant solutions keep the phone clean
All vivo X series phones have an anti-glare technique applied to their back panels, which creates a frosted glass effect that also removes fingerprints and smudges which is an elegant solution to keeping the phone clean. The back panel on several X series models is made from vegan leather, which is intended to improve the texture of the phone and make it fingerprint-proof. Vegan leather was also chosen as it is more durable than animal-derived leather and has been developed to mimic the pattern texture seen in leather.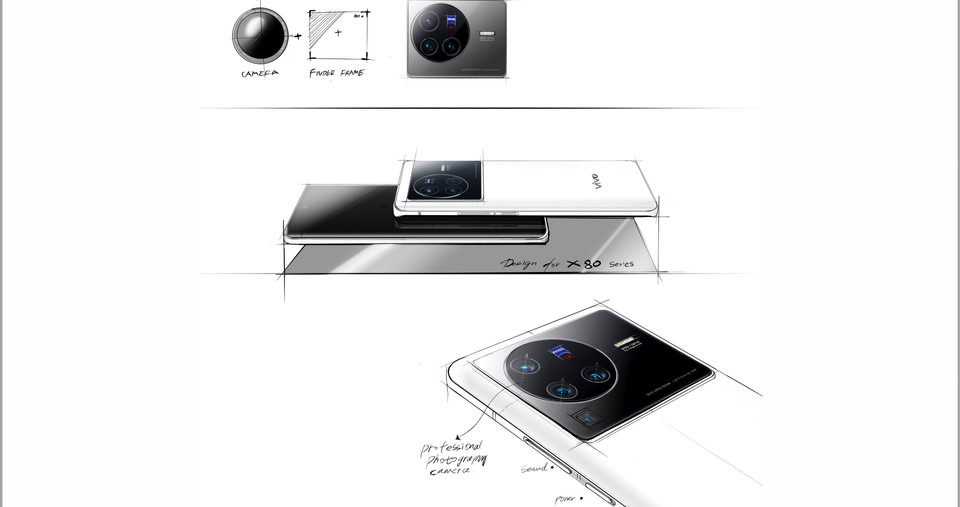 The power of subtle changes
Throughout the X series, vivo has continued to make design changes to simplify the user experience and to create a balanced, elegant but soft design language providing a warm and soft shape and visual elegance.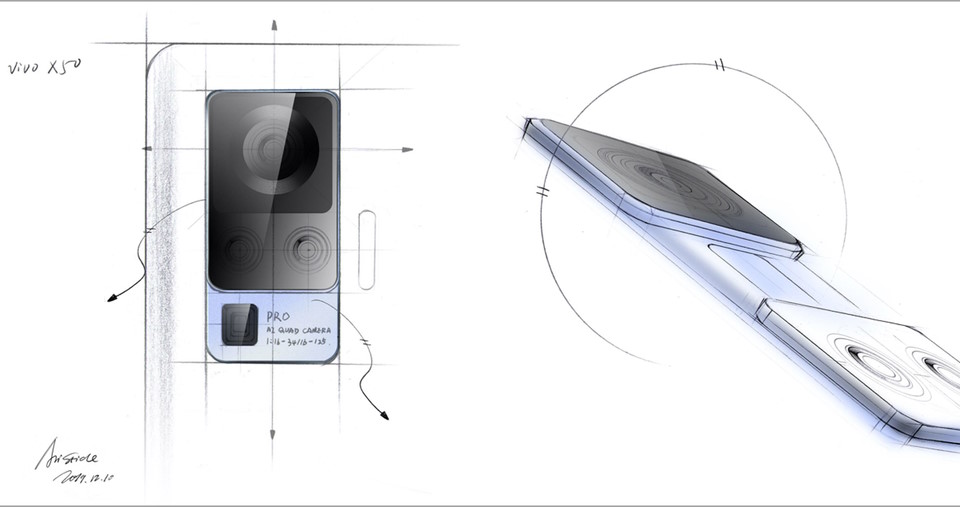 For the X50, vivo introduced the industry-first "Dual Tone Step" design adding a stepped form to the device to house the camera module on the back panel in order to reduce its overall visual thickness. Inspired by the design of choker necklaces, vivo introduced a slim strip on the top of its X50 series device, which is now featured on all X series devices. These simple straight lines serve as a signature design feature and highlight the positioning of the X series as a photography flagship. In its design process, vivo also considers lifestyle trends as well as the social environment at the time. For example, the X50 series was launched at the beginning of the COVID-19 pandemic, so vivo added the colour frost blue in addition to the anti-glare AG crafting technique to create a warm texture and glow out of the X50's back panel with the intention of relaxing users during the uncertain time.
vivo's X60 series is designed to be elegant and slim with the X60 Pro measuring 7.59 millimetres in thickness. vivo also built the device to be increasingly user-friendly, allowing for a more comfortable grip with a 3D curved screen design.
With its X70 devices, vivo strived to continue this emphasis on comfort, and the X70 measures 7.55 millimetres in thickness and is designed to effortlessly rest in the palm of one's hand. In the design of the X70 series, vivo also incorporated uplifting colours, like a bright orange design to cheer people up in times of living with pandemic restrictions for too long.
In its X70 series, vivo also revealed a Stepping Stone design, which is inspired by the landscape feature typically seen in Chinese gardens where stones are usually placed on shallow water, grass, or gravel to form a pathway.
The X80 series – the latest series in the X line-up – boasts the first 3D ultrasonic dual fingerprint sensor that accurately identifies users' fingerprints in 0.2 seconds making unlocking a smartphone easier and quicker for an enhanced user experience, as consumers need to do it a hundred times a day. Ultrasonic fingerprint sensors work by mapping sound waves reflected by the pressure of fingerprints, which gives a more accurate reading of prints and can help increase the accuracy of fingerprint identification when hands are sweaty or oily. This intends to not only make unlocking quicker, but also easier for consumers under different situations.