vivo, a global leader in the smartphone industry, announced its first-ever European line-up, during an online media briefing broadcast from Dusseldorf, Germany. Catering to a broad audience, the company has launched the vivo Y series of midrange smartphones, as well as a top-of-the-range device from the X series, the vivo X51 5G, boasting a gimbal main camera as well as a plethora of advanced features. All this comes as the company is extending its fanbase across Europe, the company highlighted during the event.
We are truly excited to showcase our first ever line-up of smartphones for the European market. To ensure we had a clear understanding of the market, we spoke to 9000 consumers across Europe, to understand how these devices are integrated into their daily life, - highlighted Denny Deng, Vice President, President of European Business at vivo, added – the feedback was absolutely clear. Battery camera, and design are of huge importance, with emphasis on intuitiveness and ease of use, as well as a great balance between price and performance. And that's what we will deliver.
The vivo smartphone brand was established in Dongguan, China, in 2011, growing and evolving from the rich experience the company has in landline and feature-phones, since the company was founded in 1995. With annual sales of 110 million units across Asia-Pacific, Russia, and the Middle East, vivo currently holds second position in the Chinese smartphone market, is the second largest vendor in India, and also leads the market in Indonesia. vivo is no stranger when it comes to impactful innovation. In 2012, the company launched the first smartphone with a dedicated hi-fi chip, the vivo X1. Two years later, it broke the record with the thinnest smartphone to date, the vivo X5Max, measuring just 4.75-milimetres thick. In 2018, vivo launched the first smartphone with in-display fingerprint scanning technology, as well as the first truly bezel-less smartphone with a pop-up selfie camera, the vivo NEX. Leveraging these industry firsts, as well as a key feature from the APEX 2020 concept smartphone, vivo has announced its top-of-the-range smartphone for Europe this year, the vivo X51 5G.
vivo X51 5G: Photography, Redefined
The X51 5G is a realisation of vivo's commitment to user-centric design and innovation. Featuring cutting-edge image stabilization, advanced night mode, zoom, and portrait photography technologies, X51 5G smartphone enables users to capture stable and high-quality images and videos in a wide range of scenarios, making every shot a masterpiece. The design of vivo X51 5G draws from natural elements and futuristic aesthetics, aiming to complement the active lifestyles of consumers. With professional photography capabilities, stunning design, and smooth performance, the X51 5G pushes the boundaries of high-end flagship smartphones.
The X51 5G integrates professional photography technologies. To reduce shaking, the main camera of X51 5G is equipped with an industry-leading Gimbal Camera System; this pan-tilt image stabilising system allows users to take clear photos and videos while in motion, even at night. Modelled after a full-size professional gimbal, X51 5G's built-in stabilising module moves in the opposite direction of shaking motions, providing increased stability for the main camera. While shooting with X51 5G's main camera, if the smartphone tilts, pans, or rolls, the Gimbal Camera System's gyroscope will calculate the direction and displacement of the shake. Using electromagnetic forces, the entire gimbal module will move in the opposite direction to compensate for shaking. Throughout this process, the module adjusts its position with a refresh rate of 100Hz to stabilize the frame at all times. The vivo Gimbal Camera System's anti-shake angle reaches X3°+Y2°, and anti-shake angle in night running scenarios is three times that of traditional OIS, resulting in super clear images. Not just stabilization when shooting video, this is also particularly beneficial at night when long exposure is needed. The Gimbal Radar, an on-screen animated ball that reflects the gimbal's movement, lets users know when the frame is stable. Simultaneously, vivo's motion-deblur algorithm, customized sensors, and continuous focus tracking further enhances image and video clarity.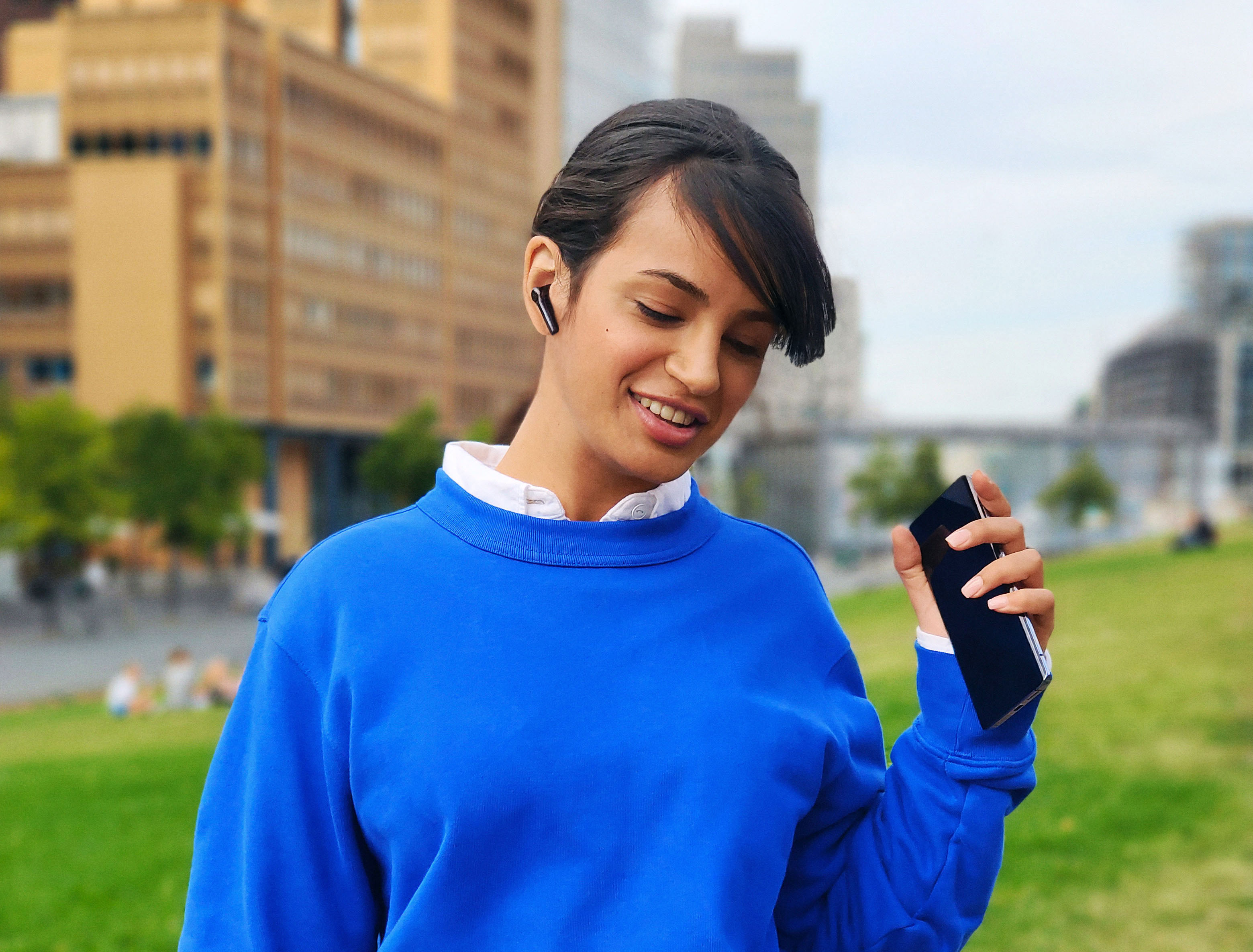 The X51 5G camera configuration easily matches that of current flagship smartphones that have an emphasis on photography. It has a versatile camera set-up with one front camera and four rear cameras. It features a periscope lens that supports 60x Hyper Zoom. The vivo X51 5G features Super Night Mode and Astro Mode, which together enable users to capture stunning photographs of both city and country scenes at night, while Super Wide-Angle and Super Macro functions help create professional-quality photos in a wide range of scenarios. The Portrait Mode from vivo, powered by a 4-layer masking algorithm, allows users to separate the subject from the background and apply separate effects for a more refined result.
Sleek Performance and Design
In addition to its pro photography capabilities, the X51 5G supports 5G connectivity, allowing users to stay online with super-fast speeds and low latency. Powered by the Qualcomm Snapdragon 765G processor, X51 5G provides powerful performance and superb energy efficiency. The X51 5G features a high screen refresh rate of 90Hz, displaying crisp images, movies, and games without smears or blurs.
vivo's design team and hardware team have worked together to create the elegant and sleek X51, while ensuring superior photography features and battery life (4315mAh large battery with the 33-Watt FlashCharge), thus allowing users to enjoy a slimmer feeling in hand and a more comfortable hold.
Reflecting vivo's design-driven innovation, X51 5G is built with a curved screen, which is slimmer, lighter, and more durable than traditional screens. HDR 10+ technology delivers a bright and vivid display, and AG Frosting on the glass surface creates a soft and delicate touch. The Gimbal Camera System is also designed in the shape of an eye, serving as a unique design element on the rear of X51 5G.
Y series family: Non-stop Energy
Vivo today also launches its first- ever Y series of smartphones for Europe: the vivo Y70, Y20s and Y11s. Through leading battery performance, camera experience and design, the Y series has already been warmly welcomed by consumers worldwide.
The vivo Y70 is a mid-range smartphone with outstanding design and leading specifications, it is designed as a companion device for consumers daily lives and entertainment. It's powered by a Qualcomm Snapdragon 665 chipset with Adreno 610 GPU and supports fast battery charging using vivo's 33-Watt FlashCharge technology. The camera set is equipped with a main 48-Megapixel camera, which supports Super Night Mode and 4K video recording. Under the FHD+ AMOLED display, Y70 is equipped with In-Display Fingerprint sensor. The vivo Y70 also provides 8GB and 128GB of RAM and on-board storage and supports microSD cards with capacity of up to 1TB for additional storage space.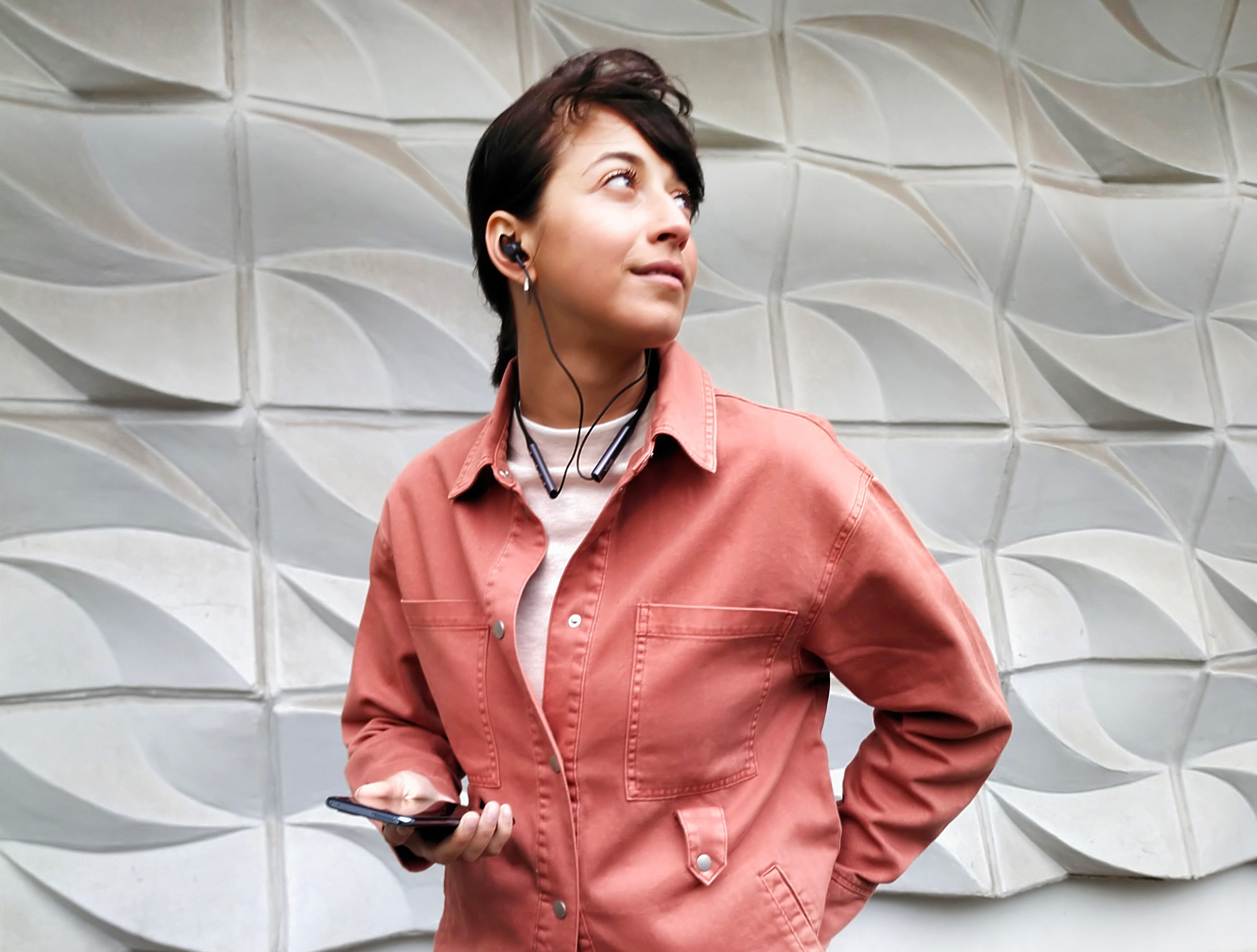 More than just hardware, the designers from vivo drew inspiration from fashion, nature and the world around us.
The vivo Y20s and Y11s deliver quality and an intuitive user experience. Both provide a large 5000mAh battery and a Side-Mounted Fingerprint Scanner placed in the power button, which make Y20s and Y11s reliable and easy to use. Both smartphones also feature a Qualcomm Snapdragon 460 chipset, which allows consumers to accomplish more on their devices, from simple multitasking and web browsing to casual gaming.
The Y20s AI Triple Macro Camera is supported by a wide range of features, including Face Beauty and Portrait Light Effects. Users can seamlessly switch perspectives to turn all the wonderful things in front of their eyes into masterpieces of photography. With a main 13MP rear camera, a f/2.2 large aperture and PDAF technology, every detail will shine. At the same time, the vivo Y11s features a dual rear camera set-up, and packs a 5000mAh battery, making it a great choice for people who want a smartphone companion throughout the day.
vivo TWS Earphone Neo Complement the X51 5G with Ultimate Audio
As great audio quality is part of vivo's DNA, the company is also launching the True Wireless Stereo (TWS) Earphone Neo. Built to provide a high-quality audio experience that meets the needs of everyday music lovers, the wireless TWS Earphone Neo has a customized 14.2-milimetre ultra-large driver unit, delivering powerful and full-bodied sound, as well as a bio-fibre composite diaphragm to enhance audio details.
Designed with the needs of consumers in mind, vivo TWS Earphone Neo also features AI noise cancelling for crystal clear phone calls, as well as Google Assistant and several voice-activated smart controls. The earphones are powered by Qualcomm's 4th-Generation TWS platform, QCC3046, which offers low latency, high precision, and an overall stable listening experience.
vivo has completed its audio accessories line-up with the vivo Wireless Sport Earphone, made for active users who like to listen to music on-the-go, at the gym or while exercising outdoors. These earphones combine strong battery performance, sleek design as well as Google Assistant functionality, for the optimal audio experience during sports.
Pricing and Availability
The first European line-up of vivo smartphones and companion devices will go on sale in Europe soon. The vivo X51 5G will be available in the UK on 29th October, at a suggested retail price of GBP 749. The Y70 will be available at a recommended retail price of GBP 279 and available from the 29th October alongside the Y20 which will retail at GBP 149. The Y11 will be coming to the UK market soon. The vivo TWS Earphone Neo will be available to purchase from the 29th October and carries a price tag of GBP 129, and the sportier version, vivo Wireless Sport Earphone, at GBP 69.