vivo offers industry leading experience for smartphone fingerprint sensor
• The reading area is 11.1 times larger, based on ultrasonic technology
• 0.2 seconds unlocking speed, one of the fastest smartphone fingerprint sensors
• Two-finger authentication option, boosting smartphone data security
• Innovative fingerprint set-up process by one press only
As a human centric brand, vivo always aims to incorporate into its products technologies and innovation that can respond to the needs of people living in an ever-changing world. For its latest products, vivo has offered users faster and safer access to their smartphone. By adding a 3D Ultrasonic Large Fingerprint sensor which uses ultrasonic waves instead of light to recognize and safeguard users, the latest vivo smartphones now feature the largest fingerprint sensor and the fastest fingerprint unlocking speed at only 0.2 seconds.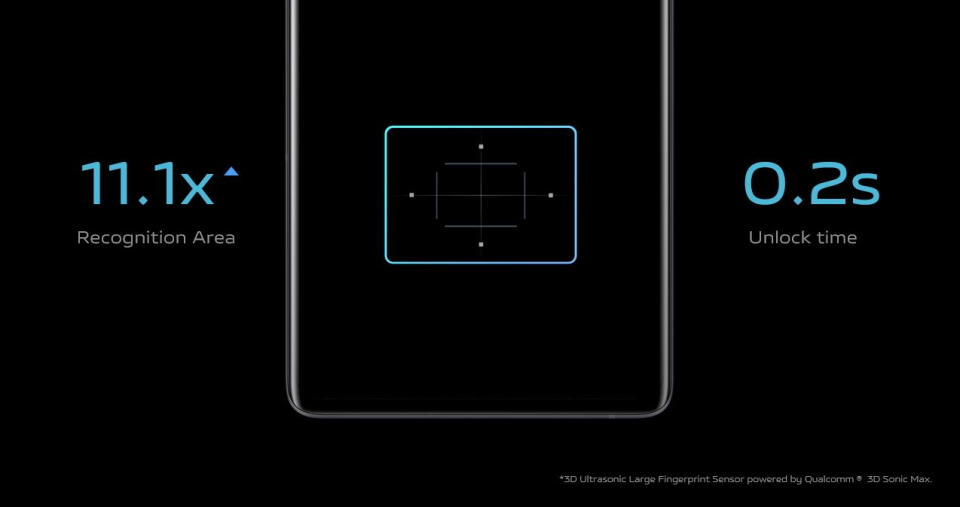 Fingerprint Sensor based on ultrasonic technology
Combining the smartphone display and the fingerprint reader for a seamless look, the 3D ultrasonic fingerprint sensor uses technological advances and ultrasonic waves to scan the pores of a user's finger for a deeply accurate 3D image. The ultra-thin sensor, at just 0.2 mm, enables a multitude of form factors such as full glass edge-to-edge displays and can be used with flexible OLED displays.
Largest fingerprint reading area for a flexible unlocking experience
Situated under the display and based on ultrasonic technology, the fingerprint sensor with a surface of 20x30mm2, is the largest sensor in smartphone industry. The reading area is 11.1 times larger than traditional in-display optical fingerprint sensors, which improves the overall unlocking experience.
Gone are the days when setting up a single fingerprint would take minutes of waiting and tapping onto the sensor. The large reading sensor area can almost instantly collect the required amount of biometric information for the fingerprint unlocking process, meaning that users will set up the fingerprint unlocking by simply pressing the display once.
Thanks to the large reading area, the Ultrasonic In-Display Fingerprint Sensor can also support reading two fingerprints at once, which improves the security of smartphone apps. This means that users can set up a two-fingerprint authentication process for safe access to chosen apps such as financial ones, social media or personal media gallery.
An incredibly fast fingerprint experience
The ultrasonic sensor delivers an incredibly fast fingerprint registering process, by a single fingerprint tap. Usually, traditional in-display single-point optical fingerprint scanning requires about 15 to 20 taps. For the ultrasonic sensor, once the fingerprint is set-up, it will deliver the fastest unlocking experience in the mobile industry, at just 0.2 seconds.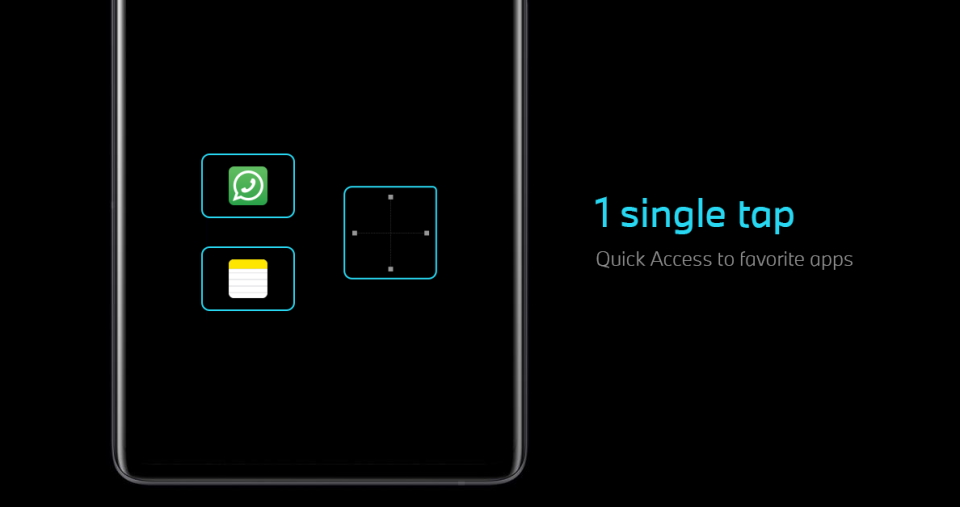 Quick access to your favorite apps
One other impressive vivo innovation for the ultrasonic fingerprint unlocking system is the ability to gain access to the user`s favorite apps, by one tap, on the fingerprint sensor. The large fingerprint sensor area enables users to set Quick Access to chosen apps. They will unlock and access a specific app in no time by tapping a certain area of the sensor.
Security that goes beyond screen deep
The vivo ultrasonic sensor meets the highest security standards, rejecting imposter photos and fingerprint's molds. Furthermore, it offers high-performance protection, even in extreme conditions, such as dry, wet, and even exposure to contaminated factors being faster compared to traditional solutions when dealing with wet fingers.