With a variety of product launches, improved customer service, a global footprint, local manufacturing, successful events, and increased sales, vivo has emerged as a global leading smartphone maker, and has had yet another successful year. According to Strategy Analytics, vivo topped 5G smartphone shipments for Asia Pacific in the second quarter of 2021 making it vivo's first time taking the top spot for Asia Pacific 5G Shipments during a single quarter. Despite the great hardship experienced by everyone this year, vivo persisted to work hard and provide remarkable innovation and solution to the people of Myanmar.

Let's look back at all of vivo's accomplishments this year, as we look forward to a much bigger and successful 2022 for vivo.
Expanded the Offering with multiple smartphone launch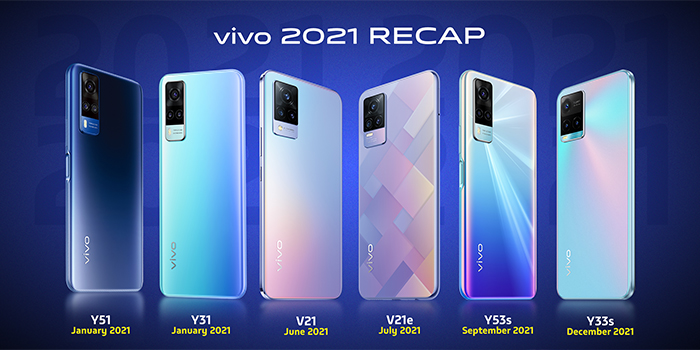 vivo is known for its varied portfolio, and the brand released multiple products to its portfolio, which provides customers with best-in-class technology in a variety of price range. The successful V series launched that stood true to its identity for all-around smartphones with high-end capabilities, and the affordable Y Series that offered a wide range of affordable smartphones which are thoughtfully designed to meet the needs of young customers.
Became the Second Fastest Growing 5G Smartphone Brand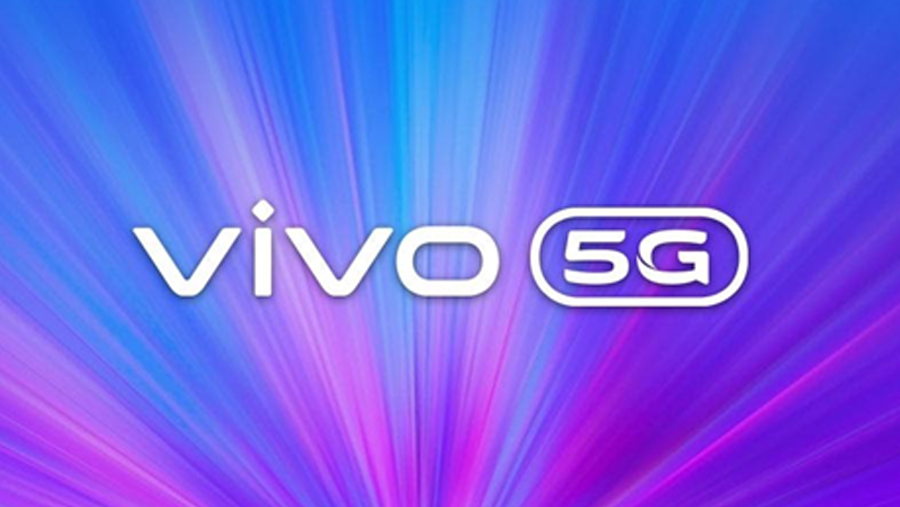 vivo has achieved significant progress in 5G standards and key technologies and is committed to offering a rising number of 5G mobile phones and a better 5G experience to users. In Q1 2021, vivo became the second-fastest growing 5G smartphone brand in the world, with 19 million units shipped, up 62 percent from the previous quarter. vivo continues to focus on innovations and breakthroughs in the 5G mobile experience and has gained popularity among users by providing a faster 5G network experience by establishing itself as a market leader in the 5G mobile phone industry.
EURO Partnership - "To Beautiful Moments" Campaign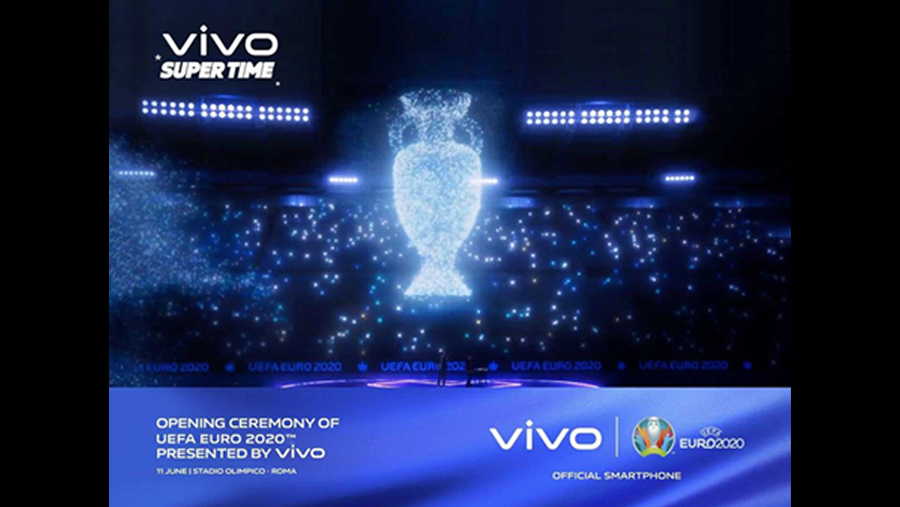 vivo became one of the presenting sponsors at EURO and debuted its "To Beautiful Moments" campaign – a platform that encourages and enables fans to be in the moment, whether virtually connecting with friends and family or reveling in the magic of the live experience. During the tournament, vivo has been helping encourage and enable people around the world be in the moment and get closer to the action as they connect and celebrate with friends, family, and fellow fans.
Partnership with National Geography – VISION+ Mobile Photo Awards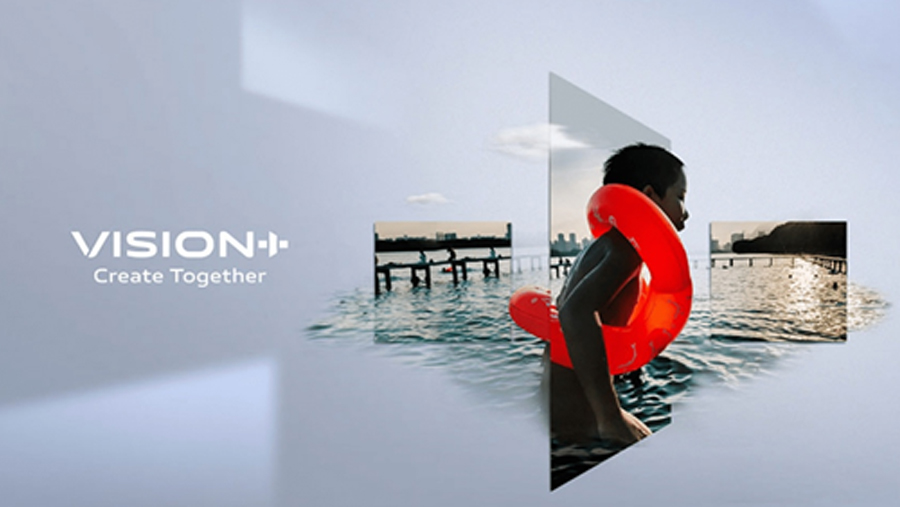 To establish a mobile image ecosystem, vivo teamed with National Geography for the second time and launched the VISION+ Mobile Photo Awards as well as images created with vivo smartphones by internationally acclaimed photographers, including Martin Parr and Xiao Quan. vivo has worked actively to accelerate the development and recognition of mobile imaging as a pioneer and innovator in the field.
vivo's 7th Anniversary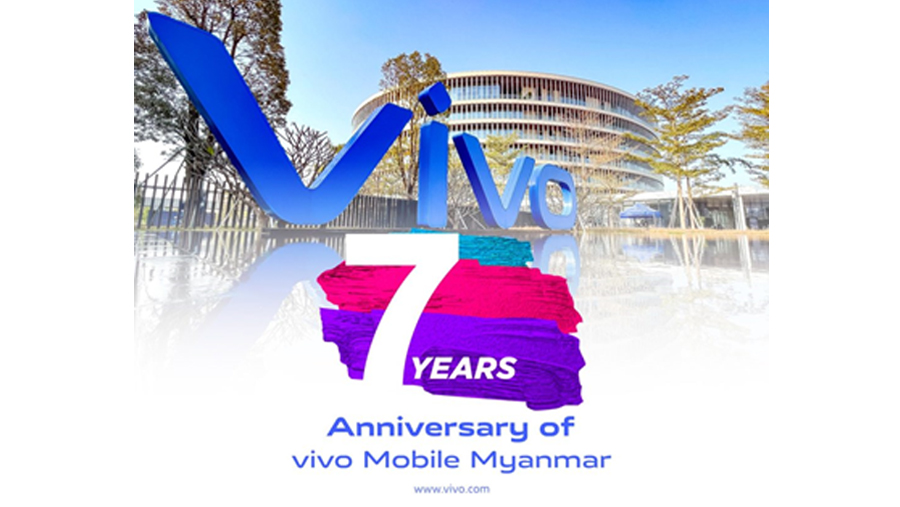 vivo celebrated its 7th Anniversary in Myanmar and thanked all partners, employees, suppliers, distributors and consumers for their constant support and love. In this constant quest towards technology, vivo has made some great achievements this year by expanding its offering and delivering best-in class technology to its consumers.
After a successful year, vivo is all set to push the limits and achieve many more milestones in 2022 with multiple products and technology in pipeline. We're excited to see what vivo has in store for us next year!
About vivo
vivo is a technology company that creates great products based on a design-driven value, with smart devices and intelligent services as its core. The company aims to build a bridge between humans and the digital world. Through unique creativity, vivo provides users with an increasingly convenient mobile and digital life. Following the company's core values, which include Benfen*, design-driven and user orientation, vivo has implemented a sustainable development strategy, with the vision of becoming a healthier, longer-lasting world-class corporation.
While recruiting and developing the best local talents, vivo is supported by a network of 10 R&D centers in Shenzhen, Dongguan, Nanjing, Beijing, Hangzhou, Shanghai, Xi'an, Taipei, Tokyo and San Diego, focusing on the development of state-of-the-art consumer technologies, including 5G, artificial intelligence, industrial design, photography and other up-and-coming technologies. vivo has also set-up five production hubs (including brand authorized manufacturing center), across China, South- and Southeast Asia, with an annual production capacity of nearly 200 million smartphones. As of now, vivo has branched out its sales network across more than 50 countries and regions, and is loved by more than 400 million users worldwide.
*"Benfen" is a term describing the attitude on doing the right things and doing things right – which is the ideal description of vivo's mission to build technology for good.
Please stay informed of vivo's news at https://www.vivo.com/en/about-vivo/news