• vivo named "Official Growth Partner" for The Savage Foundation, a venture launched by ex-footballer, Robbie Savage, to give children free access to grassroots football
• Announcement comes as new research from vivo reveals 1 in 4 parents have withdrawn children from grassroots sports due to economic impact of COVID-19, with a further 1 in 3 considering doing this
• 1 in 5 parents say they've seen a negative mental health impact as a direct result of withdrawal
• With vivo support, The Savage Foundation plans to expand, and open up over 1,000 additional places for children
New research released today by vivo, a leading smartphone technology company recently launched in the UK, has highlighted the devastating financial impact of the COVID-19 pandemic on grassroots sports. Owing to economic difficulties, one in four parents have already had to withdraw their children from local sports, while one in three admit to having considered doing so.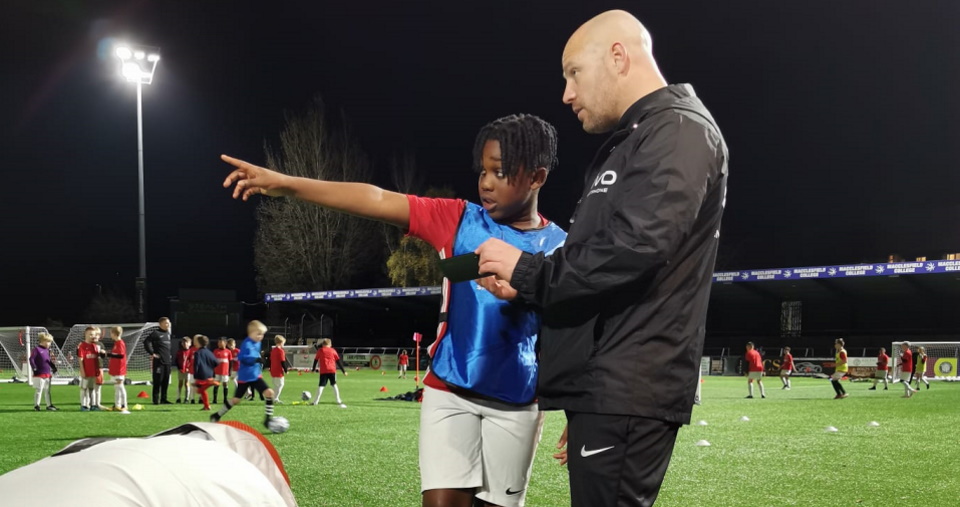 With over half of parents citing health, wellbeing and social interaction as the primary reasons for enrolling their kids in grassroots sport, and one in five saying they've seen a negative impact on mental health and self-confidence as a result of withdrawing them, vivo has partnered with The Savage Foundation as its 'Official Growth Partner' to support an expansion of the facilities currently offered by the organisation.
The Savage Foundation, launched in February 2021 by ex-Premier League star, pundit and co-owner of Macclesfield FC, Robbie Savage, was set up to provide free access to grassroots football sessions for children aged 5 to 12 years, regardless of ability or background, and prides itself on offering sessions for those least likely to be able to attend more traditional clubs.
vivo's initial investment will allow The Savage Foundation to expand its offering at current base, Macclesfield FC, and open further centres over the next year. The Savage Foundation's ultimate vision is to see grassroots football accessible to many more kids who would otherwise lack the opportunity to train and play the game, with vivo committed to supporting The Savage Foundation long-term.
Alex Wu, COO, vivo UK said: "vivo is committed to football at all levels, from our sponsorship of the FIFA World Cup and UEFA European Championships, down to the grassroots level where investment is needed the most. While vivo is one of the top five smartphone manufacturers globally, we've only been on UK shelves for a few weeks and it's important to show right from the start of our journey here that our core value is doing the right thing, the right way. With football being the national game, bringing together communities and families, we want to support, in whatever way we can, those communities that have been particularly hard hit by the pandemic."
Robbie Savage added: "There is a crisis in grassroots sports and the research from vivo shows that families are having to withdraw youngsters from local sporting activities – and that's just not right. The Savage Foundation exists to provide kids with free grassroots football, regardless of ability or background, and this partnership with vivo will allow us to grow. It's not about the winning, it's about the taking part and I just want kids, whatever their ability to come out, have fun, and make friends. I can't thank vivo enough for their support in helping us make this happen."