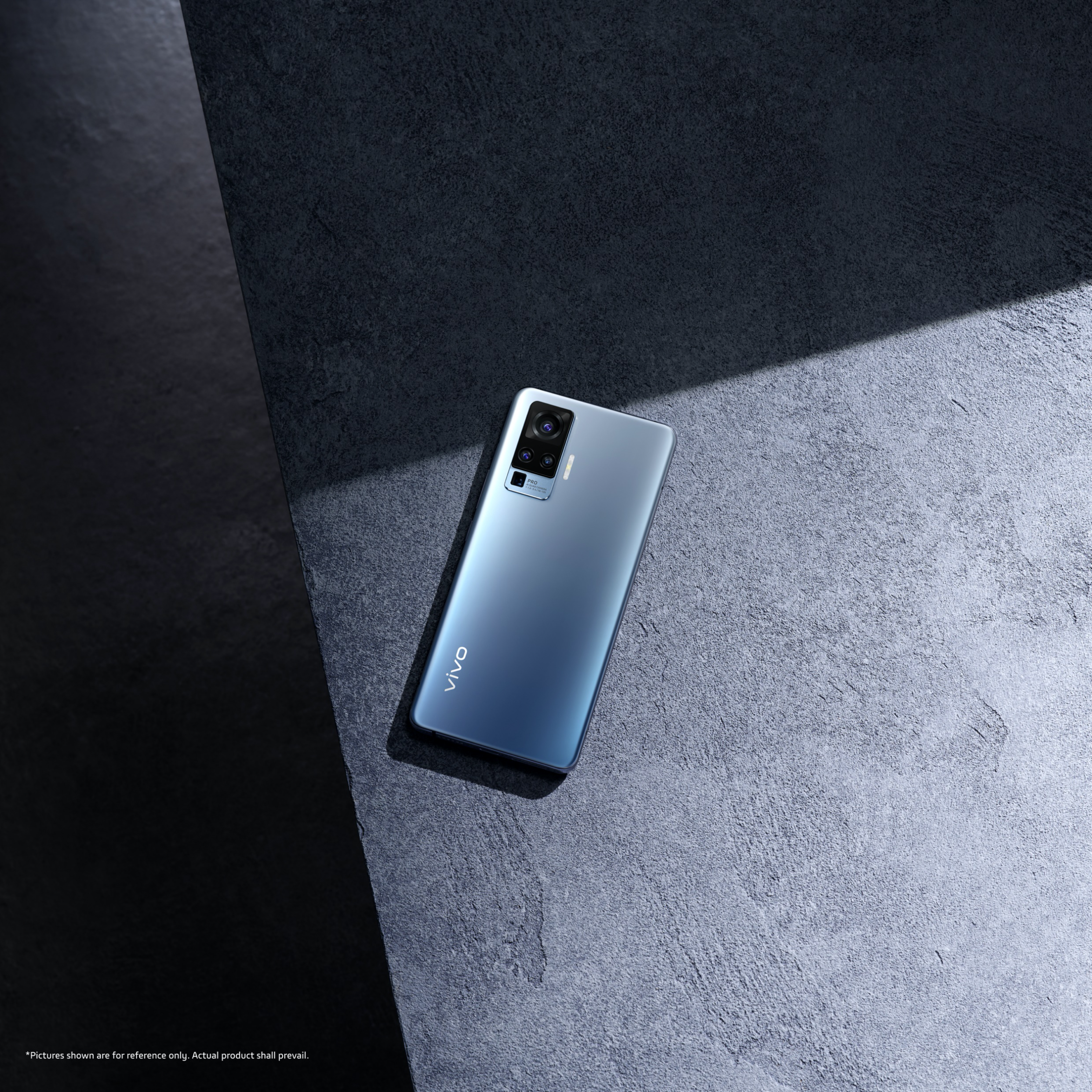 Leading smartphone brand vivo, today officially announced the upcoming release of the X50 Pro – as part of the all-new vivo X Series of flagship smartphones – into the Australian market. The X50 Pro features professional-grade gimbal camera technology equipped with a quad rear camera setup and 32MP front camera - revolutionising mobile photography.
Marking vivo's entrance into the 5G smartphone market - the X50 Pro is 5G capable, allowing Aussies to stream, download, game and share content at breathtaking speeds - all in the palm of their hand - priced at $999.
"We are incredibly excited for the vivo brand to be launching its first 5G smartphone in Australia with the introduction of the X50 Pro, the flagship smartphone of the X series. We have seen great success in other markets and expect for the vivo X50 Pro to become an iconic device here in Australia. The X50 Pro is a professional photography smartphone for Aussies to record and share the best moments of their lives in a simple way." said Fred Liu, Managing Director of vivo Australia.
"With stable shooting capabilities, outstanding lenses and sensors, and an overall advanced camera system, the X50 Pro allow users to capture all of life's stories with professional quality. This is the first X series device to be launched globally and we are excited to share the best of our innovative technology and design with people around the world, and now right here in Australia." Added Liu.
With cutting-edge stabilization, night mode, zoom, and portrait technologies, the vivo X50 Pro enable users to capture stable, high-quality images and videos in a wide range of scenarios, making every shot a masterpiece. The design of vivo's X50 Pro draws from natural elements and futuristic aesthetics, aiming to complement the active lifestyles of consumers. With professional photography capabilities, stunning design, and smooth performance, the X50 Pro pushes the boundaries of high-end flagship smartphones.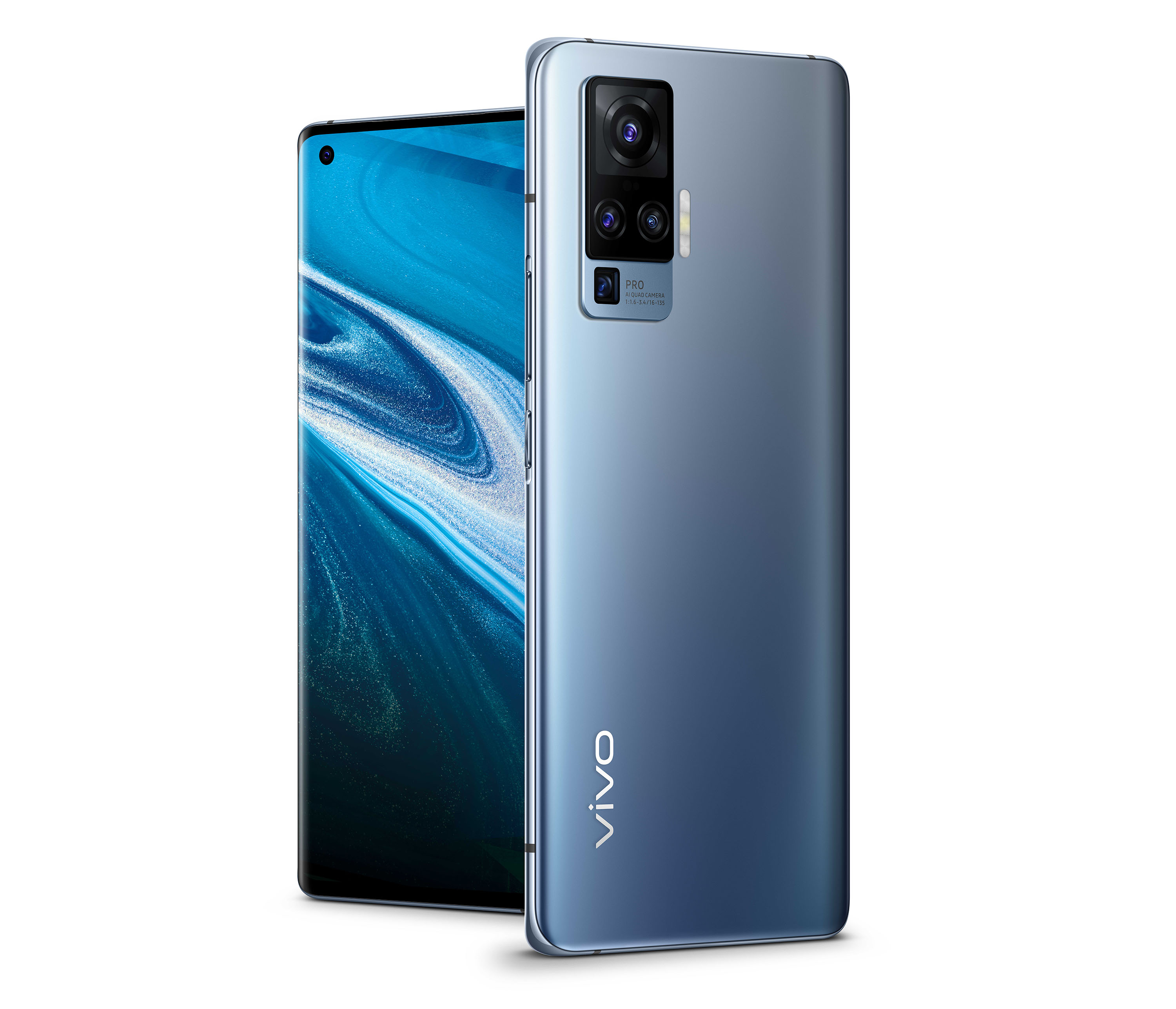 X50 Pro 5G: Mobile Photography. Redefined
To reduce the appearance of movement and shaking, the main camera of vivo X50 Pro is equipped with an industry-leading Gimbal Camera System, allowing users to take clear photos and videos while in motion, even at night.
Modelled on a full-size professional gimbal, the vivo X50 Pro's built-in miniature gimbal module moves in the opposite direction of shaking motions, providing increased stability for the main camera. This system also widens the rotation angle and anti-shake area compared to popular stabilisation methods, resulting in super clear images.
The Gimbal Radar, an on-screen animated ball that reflects the gimbal's movement, lets users know when the frame is stable. vivo's motion-deblur algorithm, customised sensors, and continuous focus tracking further enhance image and video clarity.
The X50 Pro consists of true photography flagship smartphone features including:
●A versatile camera setup with one 32MP front camera and four cameras on the rear (48MP Main, 8MP Super Wide-Angle, 13MP Professional Portrait, and 8MP 5x Telescopic).
●5x Telescopic lens also supports 60x Hyper Zoom, leading to photos of breathtaking detail.
●Super Night Mode and Astro Mode, which together enable users to capture stunning photographs of both city and country scenes at night.
●120° Super Wide-Angle (108° after distortion correction) and Super Macro functions to help create professional-quality photos in a wide range of scenarios.
●Portrait Mode, powered by a 4-layer masking algorithm, allowing users to separate the subject from the background and apply separate effects for a more refined result.
X50 Pro 5G: Sleek Performance and Design
In addition to its professional photography capabilities, the X50 Pro delivers overall flagship performance. The X50 Pro supports 5G connectivity allowing users to stay online with superfast speeds and low latency. Powered by the Qualcomm Snapdragon 765G processor, X50 Pro provides fast computing speed and smooth multitasking capabilities. The series features a high screen refresh rate of 90Hz, displaying crisp images, movies, and games without smears or blurs.
Reflecting vivo's design-driven innovation, X50 Pro smartphone is built with 3D curved AMOLED screen, which are slimmer, lighter, and more durable than traditional screens. X50 Pro is one of the slimmest 5G phones ever in its class. HDR 10+ technology delivers a bright and vivid display, and AG Matte Glass finish offers a soft and delicate touch. The Gimbal Camera System is also designed in the shape of an eye, serving as a unique design element on the rear of X50 Pro.
For more information visit: www.vivo.com/au/products/x50pro
vivo X50 Pro 5G Pricing + Availability
●RRP: $999 AUD
●Available: instore and online at JB Hi-Fi, Big W, Officeworks, Mobileciti, Amazon and The Good Guys
-ENDS-
Stay social with vivo Australia:
Facebook: www.facebook.com/vivoAustralia
Instagram: www.instagram.com/vivomobileau