The latest X-Series introduces new collaboration with ZEISS
Leading smartphone brand vivo Australia, today officially announced the upcoming release of the X60 Pro 5G professional photography flagship smartphone. The latest edition in the X-Series marks the beginning of a new collaboration with ZEISS, a global leader in optics and opto-electronics.
Featuring cutting-edge design and technology from vivo, paired with imaging quality co-engineered by ZEISS, the X60 Pro introduces a ground-breaking photography experience that seeks to redefine shake-free footage. Available for pre-order on 2nd of June with the official sale date kicking off 17th of June, the X60 Pro is priced at $1,099 AUD.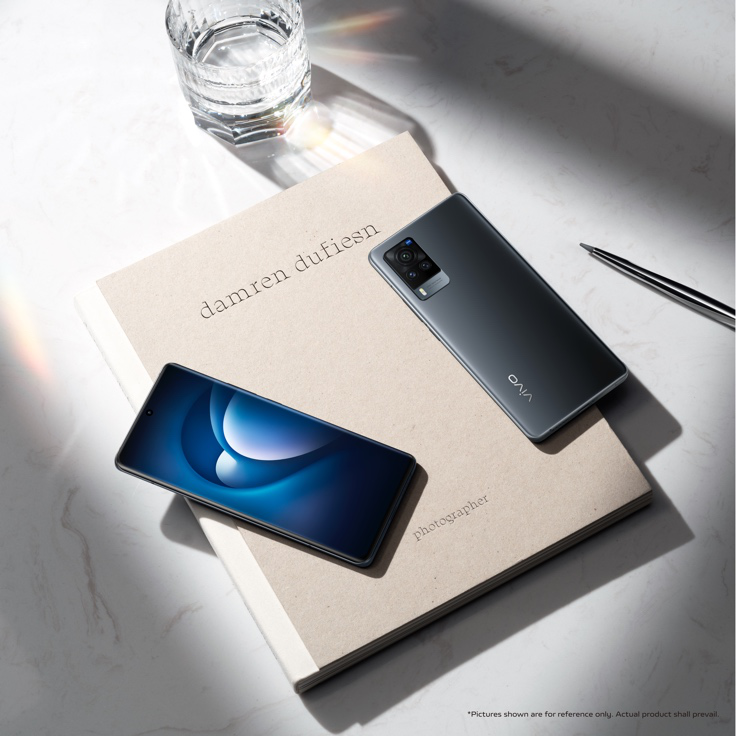 The vivo X60 Pro, co-engineered with ZEISS

Photography Redefined Through Global Partnership with ZEISS
The first vivo smartphone co-engineered with ZEISS, introduces a breakthrough in leading imaging software and hardware capabilities. The combined best-in-class optical lenses, sensors, image processing algorithms and diverse features allow users to enjoy camera technologies that were previously only limited to professional photographers.
"Smartphones have become an important part of our lives not just in maintaining friendships and staying connected, but also as a source of inspiration and creativity" said Laura Hayward, Communications Manager, vivo Australia.
"Captured memories are often ruined with blurry imagery and shaky footage, the X60 Pro solves this with a built-in Gimbal Stabiliser. The technology counteracts hand movements, so Aussies can experience a steady shot every time, whether it's a spontaneous moment or a live action event the X60 Pro will capture it in perfect clarity - bringing us all a little closer."
The X60 Pro has three rear cameras (48MP main gimbal camera + 13MP wide-angle macro + 13MP professional portrait with 50mm equivalent focal length), as well as a 32MP front camera delivering uncompromised powerful photography performance.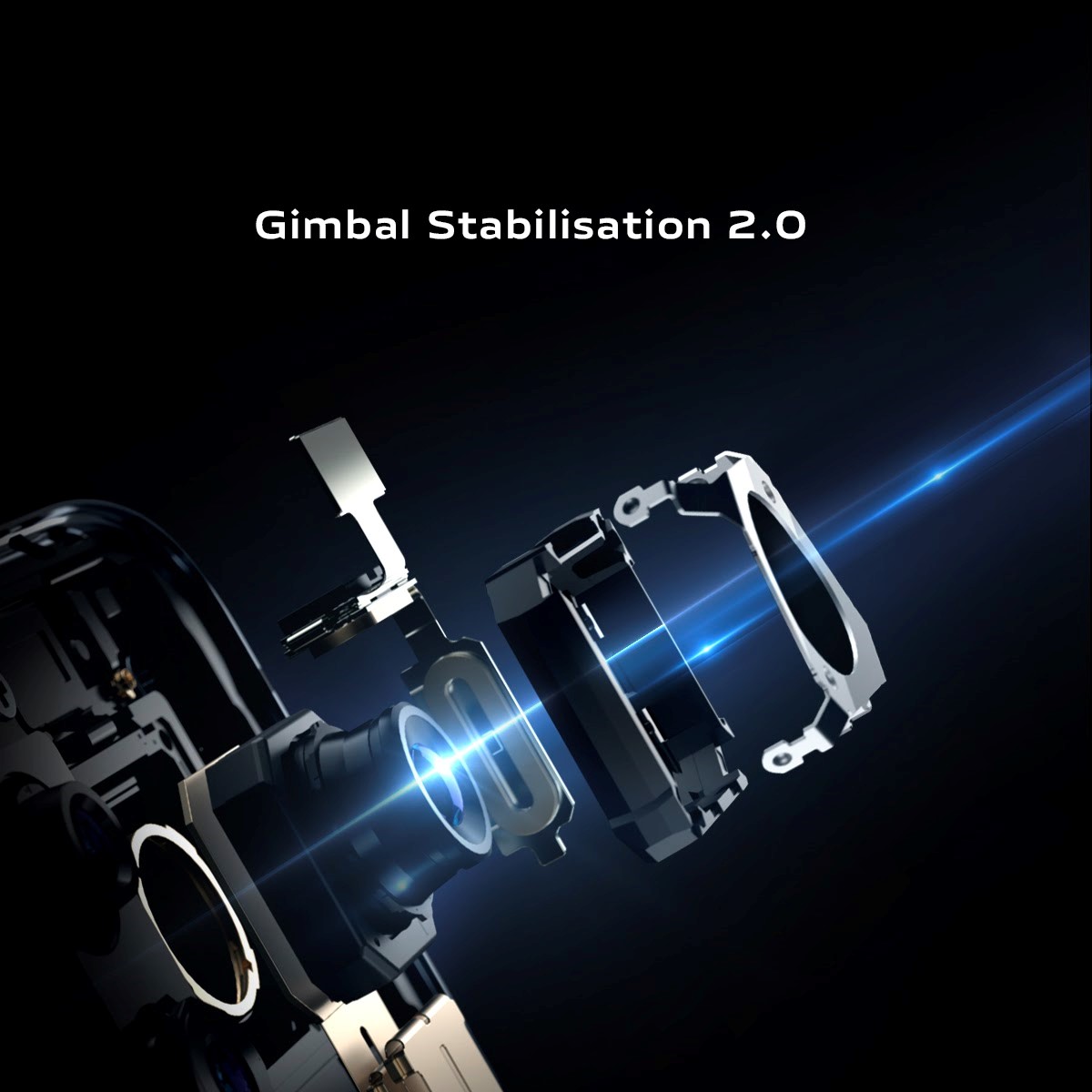 vivo X60 Pro 48MP Gimbal Stabilisation 2.0 camera
Capture Shake-Free Photos and Videos with Gimbal Stabilisation 2.0
Take the X60 Pro for a spin with its stunning 48MP main camera hosteled on a gimbal double-ball suspension mount to help counteract hand movements, ensuring every detail captured is sharp, clear and most importantly shake-free. Gimbal Stabilisation 2.0 is further redefined with VIS 5-Axis (Vibration Image Stabilisation) that corrects vertical, horizontal and rotational lens movements, producing a cinematic steady shot every time.
The X60 Pro also introduces Pixel Shift Ultra HD Imaging technology that works by capturing eight photos in parallel while re-calibrating the sensor slightly each time. It then combines the data by supplementing and enhancing pixels to ultimately produce one ultra-high-definition image.
Welcome darkness with Extreme Night Vision 2.0 equipped with a super large f/1.48 aperture and leading AI noise reduction algorithm, users can capture clear shots even in pitch darkness.
Inspire creativity with ZEISS Biotar Portrait Style. This new feature allows users to create customised professional portraits, with an unprecedented ability to render center sharpness with a unique swirly harmonious bokeh. Aussies can further personalise life moments with a full-suite of creative photography and editing modes including Cinematic Master, AI Editor, HDR Super Night Portrait, Ultra-Wide Night Mode, Super Pano, Pro Sports Mode, Multi-Style Portrait and Long-Exposure Mode, amongst many others. ZEISS Biotar Portrait Style, available for the first time on vivo X60 Pro
A True Flagship Platform with Qualcomm Snapdragon 870
Sporting the latest Qualcomm Snapdragon 870 processor with a substantial boost in CPU and GPU performance, this energy efficient processor contains integrated 5G basebands that make the user's 5G wireless network lightning fast with minimal latency. Equipped with massive 256GB of built-in storage and extended RAM technology, a 12GB X60 Pro can effectively have 15GB RAM, so users can enjoy the freedom of running multiple apps at faster speeds. To accelerate speed further, the X60 Pro comes with UFS 3.1 ultrafast flash memory allowing users to access ultra-HD movies, videos, games and large files in seconds.
Optimising users' sensory experience, the vivo X60 Pro features a 120Hz refresh rate and 240Hz response rate running on an edge-to-edge AMOLED display. Paired with Ultra Game Mode, the advanced 120Hz refresh rate allows for refreshingly smooth and immersive viewing, while the 240Hz response rate induces an ultra-responsive touch screen to optimise performance, so movements are fast and reactions are sharp. Equipped with a massive 4200mAh battery supported with 33W Flash Charge, gamers can recharge to 63% in just 30 minutes1.
Designed with Funtouch OS 11.1 based on Android 11, vivo has committed to provide three years of major Android OS and security updates to all X-Series devices. This ensures Aussies will receive continuous improvements based on evolving consumer trends and exciting new software innovations.
Additionally, the X60 Pro has been awarded with HDR10+ certification for dramatic video display, so Aussies can watch films in extraordinary detail with HDR video playback, complemented with certified Hi-Res audio for phenomenal sound performance. While SGS Eye Care Display offers rich and immersive visuals that won't strain the eyes after long periods of usage.
Ultra-Thin Design with 3D Curved Ultra O Screen
Notwithstanding the multitude of powerful features and cutting-edge capabilities of the X60 Pro, vivo has managed to encapsulate all of this technology into a slim and lightweight design. Complete with a stunning 6.56-inch curved Ultra O Screen containing a 3.96mm front camera punch hole centered at the top with ultra-narrow bezels.
The rear cameras are encased within the vivo X60 Pro New Dual-Tone Step, an ingenious layered design that refrains from an otherwise bulky look. Fashioned in thin cascading panels that rise in subtle steps, the Dual-Tone Step integrates all of the professional-grade imaging technologies and photography features co-engineered with ZEISS.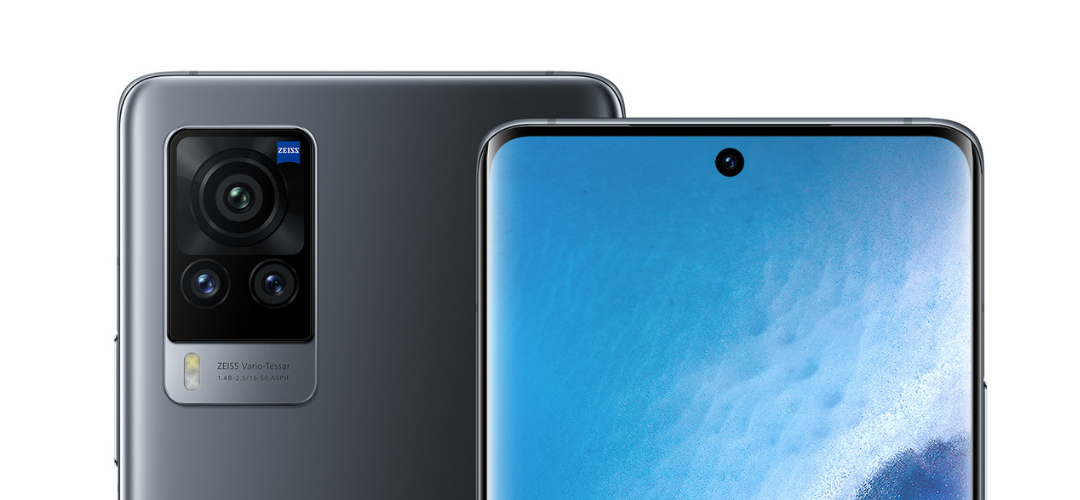 New Dual Tone Step multi-camera design
As slim as 7.59mm and weighing from 177g, the latest model is available in Midnight Black - a sophisticated minimalist style with stunning colour inspired by the night sky.
For more information visit: www.vivo.com/au/
END