Beyond an eye-catching imaging system developed together with ZEISS, vivo's new flagship smartphone offers numerous subtle enhancements making daily life easier and enjoyable

• Flexible Teleprompter solution for shooting a vlog
• Built-in infrared blaster and Smart Remote app for controlling home devices.
• "Automatic Perspective Correction" for perfectly straight photos and Camera Panning enabled by the 50mm Gimbal Portrait Camera.
• More feedback through improved haptic response with strong yet silent vibration.
With the new X80 Pro, vivo is making waves in the world of flagship smartphones. While much of the acclaim has deservedly focused on its ZEISS co-developed camera system, using the X80 Pro daily reveals numerous enhancements and clever features that help to deliver such a compelling all-round experience. And it's worth looking behind the familiar headline features as the X80 Pro has some hidden gems that contribute to a smoother daily use.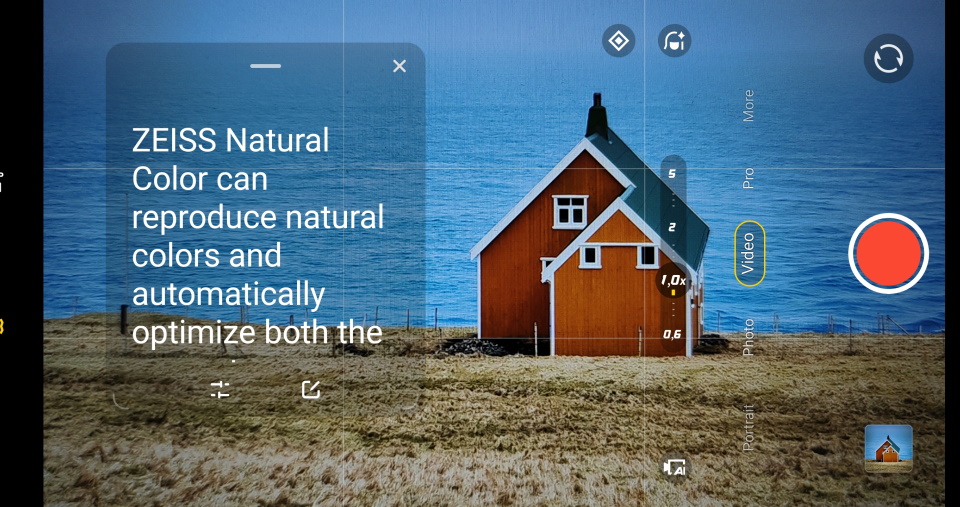 1. Create with confidence - Teleprompter

When shooting a video like a vlog, it's easy to forget what to say next: However, the X80 Pro has a smart teleprompter solution integrated into its video function for its front and rear cameras. This lets you add bullet points or a full script with up to 6000 characters of text. This flexible tool makes it easy to adjust the position and size of the teleprompter window, text size and scrolling speed so you can capture footage and speak with confidence.
Try it out: When starting the video shooting, users can enable the feature via Setting-Teleprompter in the top right. Add your bullet points or full script and start recording another one of your greatest videos yet.

2. The perfect picture: seamless creating with extended built-in features

Sometimes we just want to make a quick edit to get the Perfect Shot, or almost had the perfect shot and need a little tweaking. You may want to adjust the background of your picture, e. g. to remove people who've shown up in a photo by accident or to turn a crowded beach into a perfect lonely paradise. With the Erase function, which is directly integrated into the photo album, you can do this conveniently. So, the features integrated into the Album app are already approaching the scope of paid apps.
Try it out: Open the album app, chose the picture, look for the Edit button at the bottom of the screen. This offers a quick and intuitive way to enter the editing mode. Swipe right to try the erase feature and then wipe over places in the image you want to delete.

3. Automatic Perspective Correction

Perspective distortion is a real challenge when photographing buildings, as any tilt to the camera can produce vertical lines that lean inwards – a warped effect that makes buildings look like they're falling over! Pro photographers know how to correct perspective, but the X80 Pro makes this effortless for everyone thanks to "Automatic Perspective Correction (APC)" which lets you take a perfectly straight photo with one click. The APC feature uses the phone's built-in gyroscope to correct photos and supports the 0.6x super wide-angle camera and 1x standard main camera in Pro Mode.
Try it out: When photographing a building, use the Pro Mode and enable Automatic Perspective Correction through the icon at top right. Trying the same shot without this setting reveals how well it works.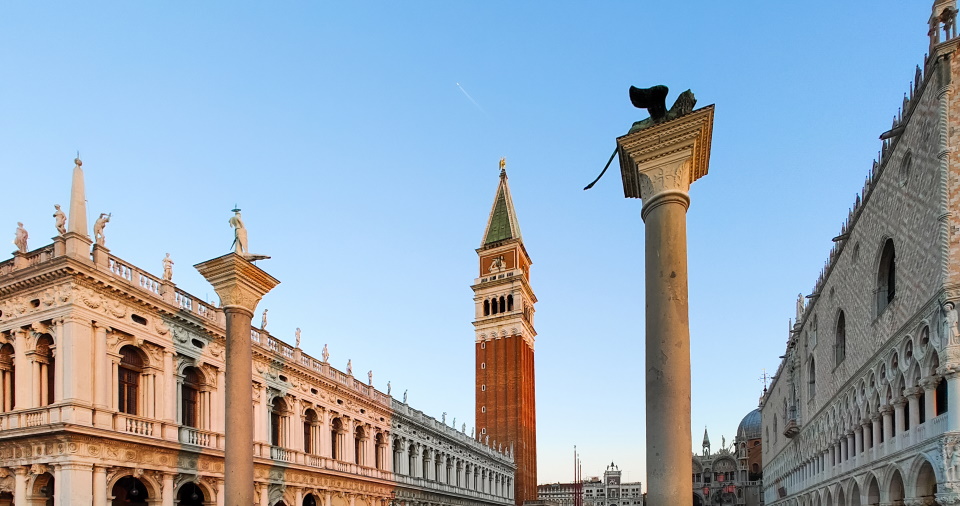 Automatic Perspective Correction - On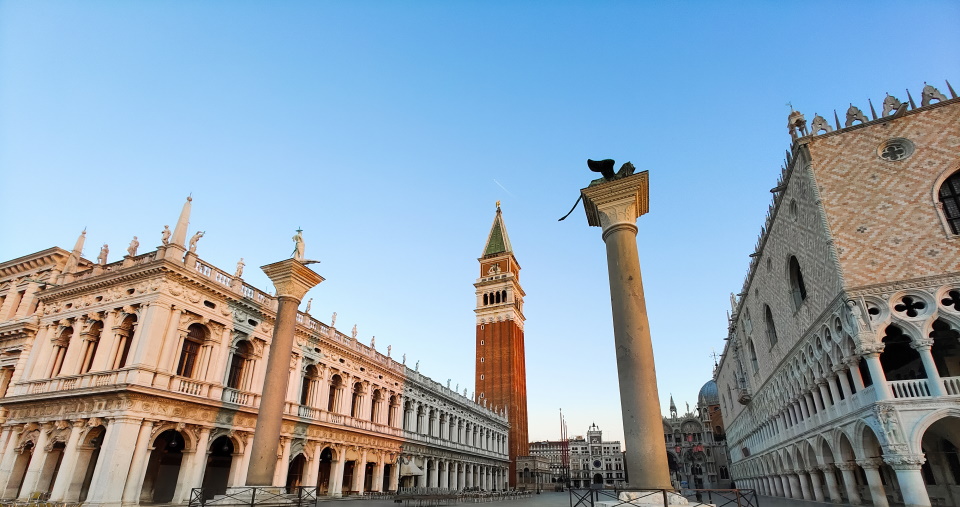 Automatic Perspective Correction - Off

4. Take infrared control for your digital ecosystem

As an ideal companion for modern life the X80 Pro has an infrared blaster within the top of its bezel allowing for other devices to be controlled via vivo's included Smart Remote app. The X80 Pro can remotely control twelve types of products from a wide range of brand, including air conditioners, Set-top box, TV, TV box, Projector, Fan, Air purifier, Water heater, Camera, etc. The average household already has several remote controls – which are often impossible to find. The X80 has a built-in feature that puts an end to the search.
Try it out: One app to rule them all: vivo's Smart Remote App comes included on the X80 Pro and lets you set up and use the built-in IR blaster.

5. Capture motion like a pro – Camera panning

The X80 Pro places another professional photography technique within your reach: Thanks to its Camera Panning feature it beautifully replicates a popular yet tricky technique for shooting high-speed moving subjects like sports. This usually involves moving the camera to follow the motion of a subject during the exposure to create a dynamic effect with the subject captured clearly against the linear blur of the background. Thanks to the X80 Pro's 50mm Gimbal Portrait Camera, users can take visually striking sports portrait images with a clear subject and the background rendered in a linear motion blur. How does it work? The X80 Pro combines portrait motion tracking technology, human-background segmentation technology, and intelligent background bokeh technology. The result shows powerful images that convey speed, motion – and emotion!
Try it out: When shooting moving subjects like cars or runners, try out Camera Panning. Select Portrait Mode and enable this feature by choosing Style Settings - Camera Panning. When shooting, move the camera to keep your subject in frame and the X80 Pro will keep the subject in focus with a cool motion blur in the background.
6. Sophisticated storage that's fast and dependable

Under the hood, the X80 Pro introduces advances in storage that enhance its speed and reliability. Developed by vivo, UFS Deep Defragmentation 2.0 is based on the principle of data intelligence and classified storage. Depending on how often the data is used, data that is prone to fragmentation is stored separately to reduce the possibility of being migrated.
User benefits: vivo's testing indicates that Deep Defragmentation reduces the possibility of severe fragmentation by 25%, while storage inefficiency caused by fragmentation is greatly reduced. This helps optimise the service life of the memory, while also increasing the speed of the user experience. Internal testing found that reduced fragmentation even after prolonged use helps ensure a speedy user experience that stays speedy: For example, the speed of copying 4GB files can be increased by 74.1%, and the speed of installing large games can be increased by up to 23.1%1. It's a benefit that can't be seen, but that users will appreciate over time.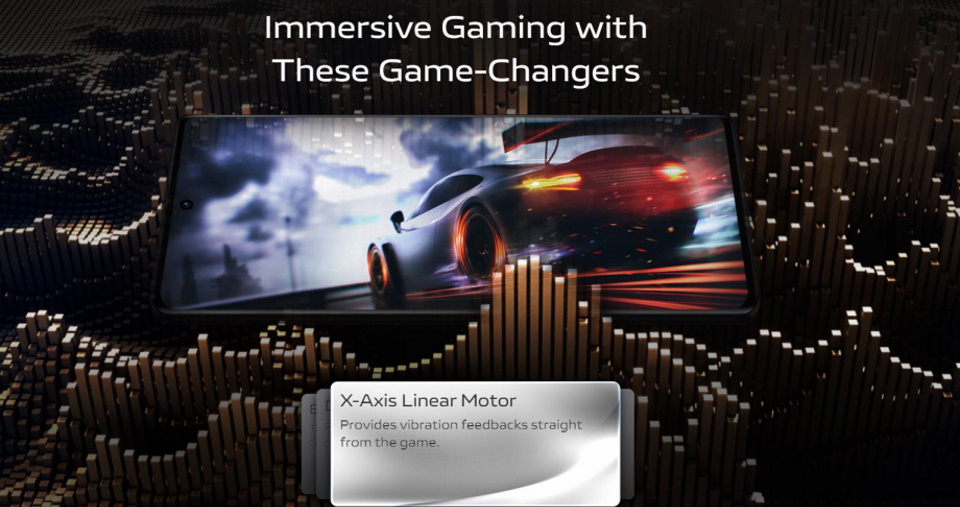 7. Enhanced haptic response

It all starts with how it feels: The haptic experience is enhanced by an improved X-Axis linear motor that reduces the vibration's start-stop time by 20%, so it responds faster to every command. Each vibration is crisp, powerful, and quieter, too, as vibration noise has been reduced by 20%2. vivo has also developed custom vibrations for more than 200 scenarios, so every touch - whether typing or gaming - is a more refined and rewarding experience.
Try it out: During daily use, take note of the breadth of haptic sensations and the ways that these subtly reinforce on-screen activity and provide confirmation to inputs. Providing such a pleasant feel in the hand reveals the attention to detail and engineering behind our latest flagship.

-
1) Data is based on vivo's internal test procedures. Actual performance may vary.
2) According to internal tests, compared to the vivo X70 Pro+.