The brand is kicking off a new #vivoSuperTime social activation that will channel fans' energy into the excitement of the tournament's closing ceremony
As football fans have eagerly awaited the return of UEFA EURO 2020™ kicking off on June 11, 2021, vivo wants to help fans create, capture and share the beautiful moments surrounding the tournament. Launching today, the brand has introduced a #vivoSuperTime social activation with the support of football star Michael Owen, calling on fans to share their chants, cheers and applause for the opportunity to be featured in the UEFA EURO 2020™ closing ceremony presented by vivo.
Bringing People Together Through the Love of the Game
"The virtues of football, in how it brings people together all across the world, from different backgrounds, from different teams, all in the name of sports manship, is what makes it a truly beautiful game," said Michael Owen, UEFA EURO 2020 ambassador. "While the experience will be different this year, I am excited to be teaming up with vivo to encourage and enable fans to be in the moment and bring their energy and passion into one of the most beautiful moments of the tournament."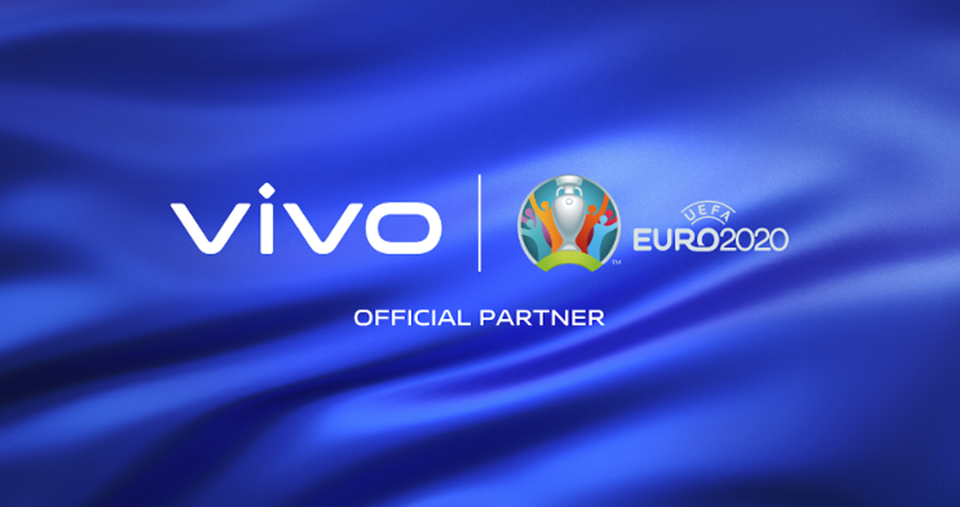 Fans who submit their videos and photos with #vivoSuperTimehashtag on social media may be featured in an outstanding virtual display during the broadcast of the UEFA EURO 2020™ closing ceremony taking place on July 11. Whether capturing and sharing the perfect fan selfies or energetic videos of cheers and applause, the ask is simple: Upload a photo or a video with the#vivoSuperTime hashtag to show your support for EURO2020 and your favorite national team and players.
Let the world see your passion! Cheer now! During the closing ceremony, which will be a combination of live-action and augmented-reality, fan videos will be integrated into an engaging visual spectacle and broadcast live for viewers at home.
"Football is back, and the game has never been more eager for fans' dedication, passion and presence. vivo is calling all football fans to rally once again to celebrate this beautiful moment, and we're thrilled to be able to bring fans' love for the beautiful game into the event with the help of technology," said Spark Ni, senior vice president and CMO of vivo.
The #vivoSuperTime initiative is part of the brand's "To Beautiful Moments" campaign surrounding this year's tournament, bringing to life vivo's passion for making every moment more magical for its users. To learn more about the "To Beautiful Moments" campaign and vivo's activations around UEFA EURO 2020™, visit https://www.vivo.com/en/activity/euro2020.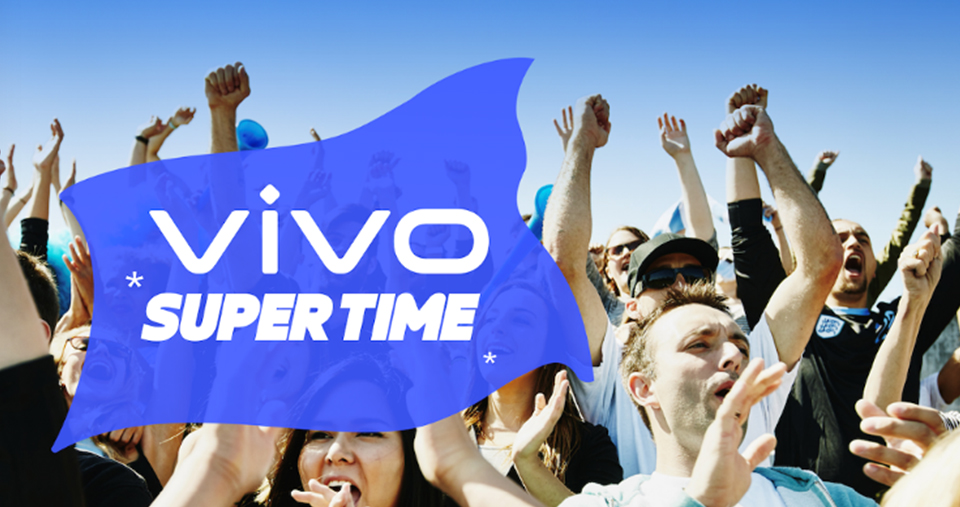 More Local, More Global: vivo's Footsteps and Impact Across the World
Through its partnership with UEFA, vivo looks to connect with and expand its widening global user-base, currently over 400 million-strong, among European consumers. vivo became the first-ever presenting partner of the UEFA EURO 2020™ opening and closing ceremonies, aiming to create a memorable and beautiful moments for surrounding this exciting event.
Since announcing its official entry into European markets in October 2020, vivo has steadily expanded its presence across the continent. Following its entry into the Romanian and Czech markets in February of this year, vivo plans to double its presence to more than 12 markets across Europe in 2021.
Currently at the European headquarters in Dusseldorf, Germany, vivo boasts a seasoned team with local insights from 16 countries. "The team's diverse background is in line with vivo's 'More Local, More Global' international business strategy", said Denny Deng, Vice President and President of European Business at vivo. "vivo is dedicated to understanding local needs and is well-adapted to the specific needs of local partners and users in order to earn the trust of users in European markets."
vivo's footsteps have brought the company far beyond Europe since its first foray into international markets in 2014. vivo offers quality products and services in more than 40 countries and regions, and is committed to integrating with local cultures and adopting local management practices and services. While continuing its global expansion, vivo will continue to adhere to design-driven, user-oriented development. The company aims to continue providing cutting-edge technologies, products and services for even more users in the years to come.
- Ends -
About vivo
vivo is a leading, product-driven, global technology company, with its core business focusing on smart devices and intelligent services. vivo is committed to connecting users around the globe, through design of exciting and innovative smartphones and companion devices, as well as services which integrate technology and design thinking in unique and creative ways. Following the company core values, which include innovation, consumer orientation and benfen*, vivo has implemented a sustainable development strategy, with the vision of becoming a leading, long-lasting, world-class enterprise.
With headquarters in China, supported by a network of 10 R&D centers in Shenzhen, Dongguan, Nanjing, Beijing, Hangzhou, Shanghai, Xi'an, Taipei, Tokyo and San Diego, vivo is focusing on the development of state-of-the-art consumer technologies, including 5G, artificial intelligence, industrial design, photography and other up-and-coming technologies. vivo has also set-up five production hubs (including brand authorized manufacturing center), across China, South- and Southeast Asia, with an annual production capacity of nearly 200 million smartphones. As of now, vivo has branched out its sales network across more than 40 countries and regions, and is loved by more than 400 million users worldwide.
*"Benfen" is a term describing the attitude on doing the right things and doing things right – which is the ideal description of vivo's mission to build technology for good.
To learn more, please visit https://www.vivo.com/ or stay informed of vivo's news at https://www.vivo.com/en/about-vivo/news
For further information, please contact:
Ms. Khine Myat Mon Nyan
Assistant PR Manager (vivo Mobile Myanmar Co.,Ltd)
Email: khine@mm.vivo.com | Phone: 09796766477 | wechat: khinemyatmonnyan