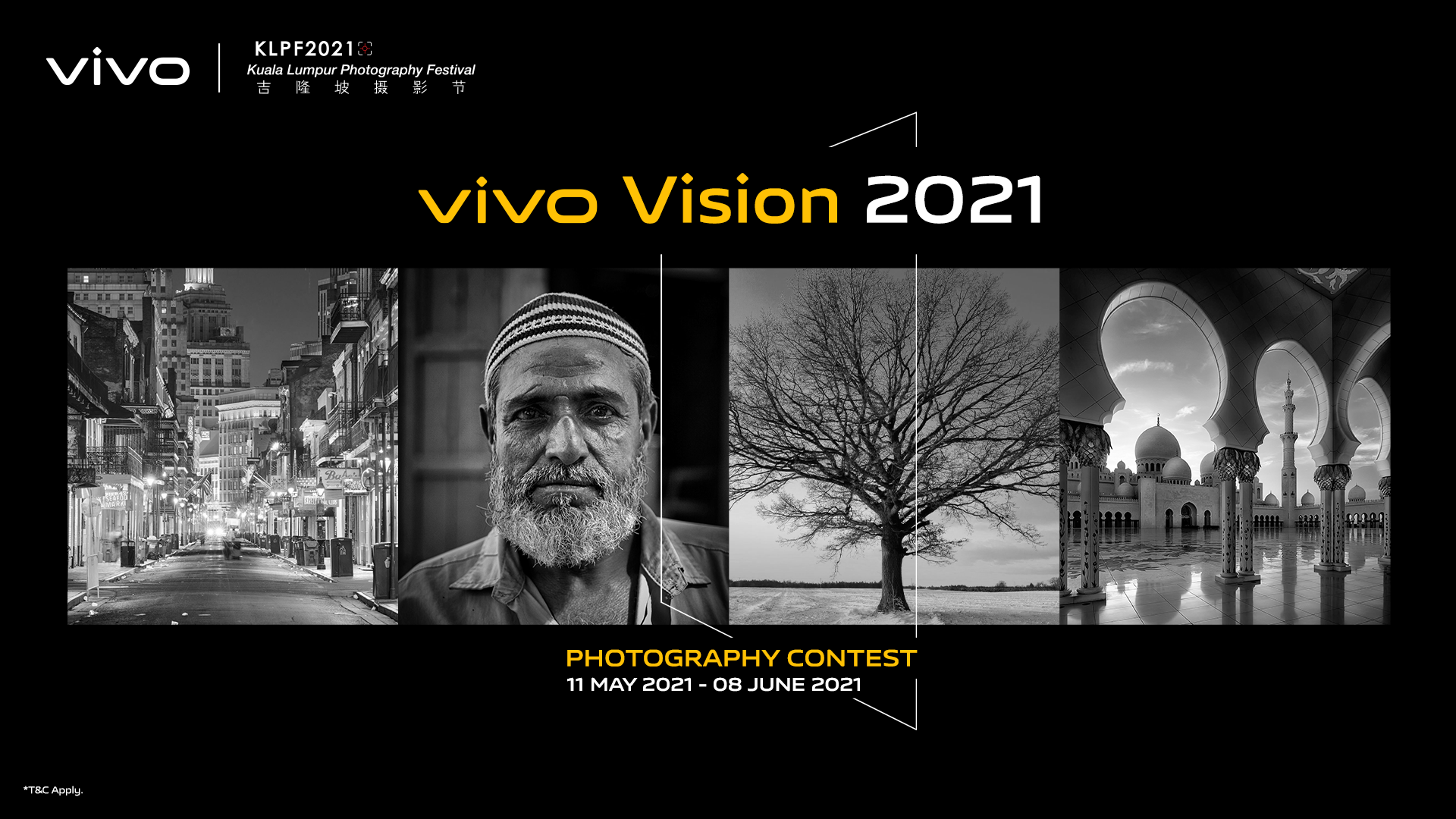 Everyone is a visual creator! So are you! Join our vivo Vision 2021 Photography Contest now and stand a chance to win vivo devices worth up to RM 15,000! Knowing that creativity takes many different forms, we are giving you a different photography theme weekly for capturing awesome photos!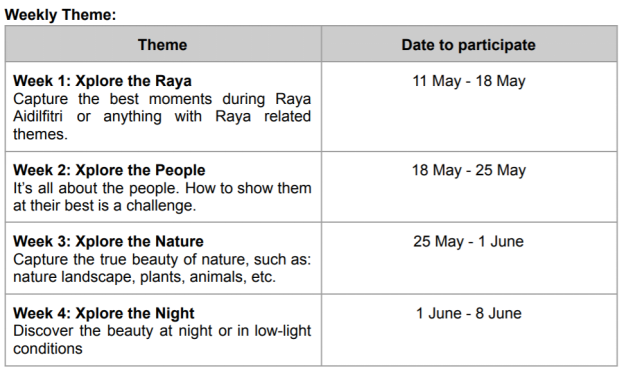 Prizes
Grand prize: vivo X60 X 4
Second prize: vivo TWS Neo X 4
Third prize: vivo Wireless Sport Earphone X 4
How to join?
1. Take a photo with any smartphone according to the theme of the week.
2. vivo users are encouraged to insert watermarks. For non-vivo users, please remove the watermark.
3. Upload the photo on your Instagram with hashtag #vivovision2021 and tag @vivo_malaysia @malaysia_klpf
4. Share the vivo Instagram post on the Vision 2021 contest to your IG Story. Make sure it is in accordance with the theme you are participating in.
5. Comment "Joined" in vivo IG contest post according to the theme each week.
Terms & Conditions
● This contest is organized by vivo Malaysia on Instagram to promote mobile photography.
Duration
● The Contest will run according to the themes during Contest Period as below:

● Contest Period: 11 May - 8 June
● vivo Malaysia shall reserve the right to shorten or extend the Contest Period at its sole discretion without any prior notice.
Eligibility
● This photography contest is open to all Malaysians who are 12 years old and above.
● Entries must be submitted before the closing date of each theme.
● All photos must be captured by a smartphone. All smartphone brands are allowed to participate.
● vivo users are encouraged to insert a phone model watermark. For non-vivo users, please remove the phone model watermark.
● All participants may join all the categories and upload unlimited photos but only one photo will be selected and only one prize will be given for each category.
● All photos shall be uploaded to their Instagram according to the theme. Participant must ensure that his/her Instagram account is set to public so entry/entries can be seen by vivo Malaysia.
● All photos taken must show respect for the subject and the natural environment. Any shooting process that disturbs, disrupts, or damages the environment is strictly prohibited.
● All photos captured must be original and meet predefined themes. Standard optimization of photos is allowed, but any images with editing beyond this will not be accepted.
● Images should not infringe on the rights of any other photographer or person.
● Participants are required to practice the standard operating procedures (SOPs) while participating in the contest.
Prizes
● 3 winners will be chosen from each category every week. Grand prize is vivo X60, 2nd prizes is vivo TWS Neo Earbuds, 3rd Prizes is vivo wireless sport earphone.
● Organizer reserves the right to substitute any of the prize with item(s) of equivalent value without prior notice and reason assigned thereto.
● Prizes are not exchangeable, transferable, or redeemable in any other form.
Organisation Decision
● The Organizer reserves the right to vary Terms & Conditions at any time without prior notice to the participants and the participants agree that he/she shall be bound by such Terms & Conditions and any subsequent variation.
● The Organizer reserves the right, at its sole discretion, to disqualify any participant(s) that it determines to be tampering with the entry process or the operation of the contest or to be in breach or potential breach of these Terms & Conditions. The Organizer assumes no responsibility for late entries due to any reasons including, but not limited to, network transmission failure.
● All decisions made by the Organizer pertaining to the process and manner the scores are counted shall be final and no appeal, query or complaint shall be entertained.
● The Organizer reserves the rights to use participants' personal details, contents, pictures, photos, images, video, artwork for publicity and promotional purposes online and offline platforms without prior notice.
● The participants agree and gives consent to the Organizer for the use of his/her personal data provided for the purposes of participation in the Contest in line with the Personal Data Protection Act 2012 and other applicable laws, to the extent any personal data provided shall only be processed and used by the Organizer for lawful purposes directly related to the Contest, including but not limited to the purposes of promotional events, advertising, marketing and any administrative matters to facilitate the management and organization of the Contest.
● The Organizer shall not be responsible for any loss or damage directly or indirectly incurred by the participants or any party in connection or arising from the acts or omissions related to this Contest.