vivo, the 5th largest smartphone brand worldwide, shares its perspective on consumer insights and providing clever technologies that change the way users charge their devices
Smartphones have become ubiquitous devices over the past decade or so, and have changed the way people communicate and do business, becoming their personal datacentres. However, comparing with the feature phones of "the olden days", they still have an Achille's heel: battery life. Where "not-so-smart" phones would easily last between four days and a week, nowadays, two days without reaching for the charger seems to be the norm what these devices can offer. And, fully understandably so, as large and bright screens, powerful processors and fast internet connectivity do require quite a bit of "juice".
Which brings to mind the question, is there a way to change the usage paradigm, and enable consumers to use these devices in a more relaxed way, without worry? Or, without relying on leaving the phone hooked to the charger overnight, which inevitably affects the battery long-term performance? vivo shares its perspective on this, following the recent launch of its latest flagship, the vivo X90 Pro, which brings very clever tech in an easy-to-use package, bolstered with safe charging certification from the leading authority in the field, TÜV Rheinland.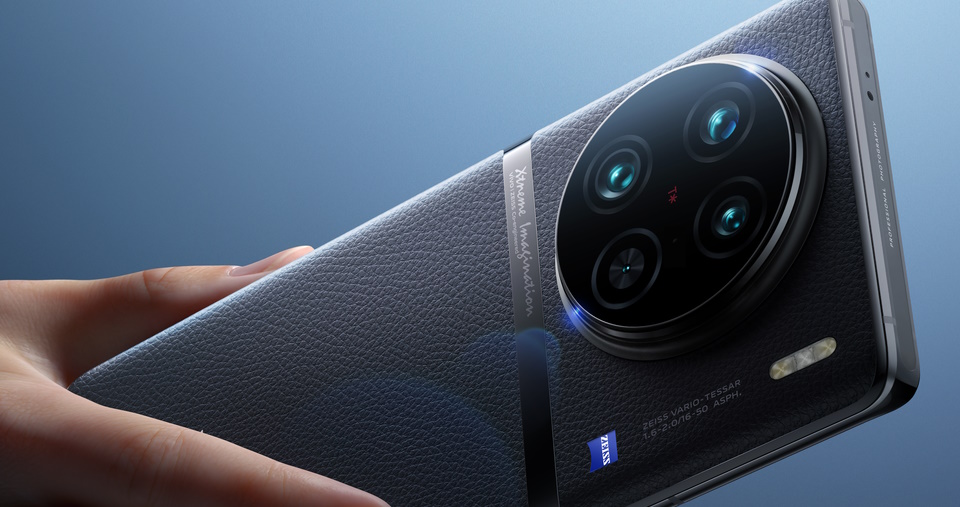 Consumer insights: Smartphone manufacturers should focus efforts on battery life
Understanding consumer needs is a must, in order to launch a product which meets their expectations. Looking at the Deloitte experts' Digital Consumer Trends report from 2022i, it's clear that aside from the price of a device, customers are most interested in a smartphone with an extended battery life. Device longevity is mandatory these days, and researchers at vivo have also kept this consumer trend in mind for years. Since the dawn of the vivo X series, 10 years ago, they have strived to deliver smartphones that not only feature high capacity, but also long-lasting batteries. The X90 Pro is the latest iteration which brings to spotlight the continuous efforts made by the vivo R&D team, providing users with exceptional battery life.
To further understand what motivates users to turn towards a particular smartphone model, the vivo team in Austria performed its own market research, published in January this yearii, with clear conclusions regarding nomophobia - the feeling of nervousness when the battery charge gets (too) low. 61% of respondents in the survey have admitted they become anxious when their phone charge drops under 10%, and over 8 out of 10 state that being reachable is a must. Just about one third of respondents noted they are happy with the battery life of their device, and 87,4% clearly stated that they would prefer smartphone manufacturers focus their efforts more on battery life and charging speeds. With such strong user insights at hand, vivo experts delivered a flagship for users looking to reduce stress in consumers' lives, by having a trusted smartphone nearby, at all times.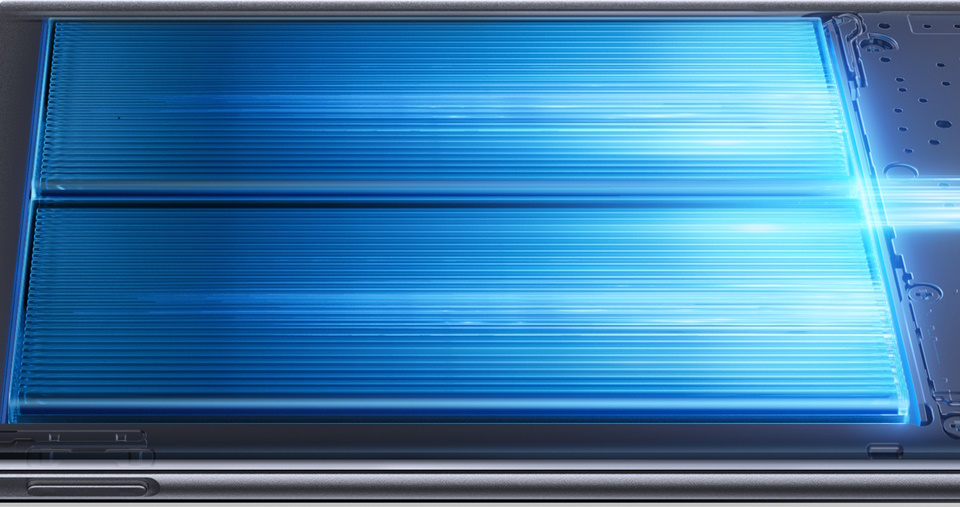 Clever technology used to support busy lifestyles
As mentioned earlier, overnight charging, an action which progresses the aging of the battery and reduces its performance and capacity, is not required anymore when using the vivo X90 Pro. Such charging scenario contributes to the stress to the battery, caused by extensive heating during charge, and it's easily reduced by avoiding prolonged charging sessions.
The vivo X90 Pro relies on a clever 4870-milliamp battery, which employs dual-cell technology; This significantly reduces the strain comparing with a single-cell module, allowing for prolonged battery life from the start. Despite having a high-capacity battery, the X90 Pro preserves the sleek shape and form users have been accustomed with. Thanks to continuous miniaturization of other smartphone components, the battery has more room inside the device.
Speed with safety as the top priority
The vivo X90 Pro, when charged using the provided 120W wired charger, can reach 50% battery capacity in just a little over 8 minutes. In addition, users who are looking to get a full charge need to wait less than 25 minutes, and can use it with full confidence, thanks to TÜV Rheinland safe fast charging certification. And, for added convenience, the vivo X90 Pro can be placed on a vivo 50W Vertical Wireless FlashCharge station, allowing the vivo X90 Pro to fully charges in a little over 50 minutes.
Such achievements are possible not only because of the battery design and charging technology, but also through constant refinements and improvements in the cooling of the smartphone. The vivo X90 Pro uses a vapor chamber cooling system with a 4002 sq. mm surface. It's a third larger than the predecessor, allowing for improved temperature control, even during fast charging sessions. Heating up during intense gaming, when the chipset works hard for best graphics performance, is managed better thanks to the gold-plated sub-frame, which reduces the outer device temperature, especially on the frame where it is held in the hands, by about 2 degrees Celsius.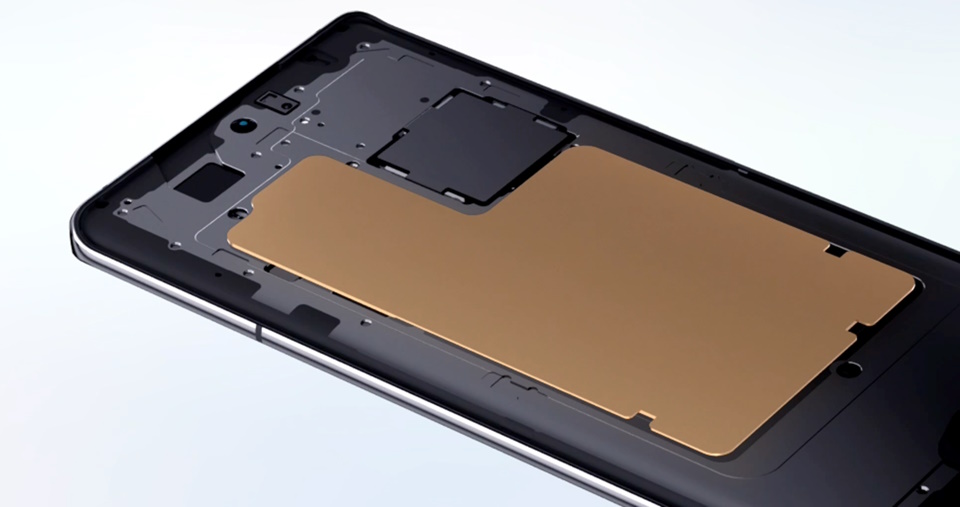 Protective measures employed for stress-free use
Safety is a critical aspect for smartphone use, and vivo has made an absolute priority out of this with each device it brought to the market. Past flagship iterations from vivo have also passed rigorous testing to receive certifications in the industry, and the X90 pro makes no exception.
The safe charge certification is part of vivo's DNA, and true commitment to quality and safety in all of its products. The X90 Pro certification issued by TÜV Rheinland was awarded also thanks to a rigorous, 24-point security checklist, starting from inside-out. Battery monitoring, charging circuits, overvoltage protection, ports protection, the charging cable and the charging adaptors all came under tough scrutiny to ensure the vivo X90 Pro is safe to use by its users.

The well-built vivo X90 Pro, with its quality battery and charging solutions, delivers more than just high capacity and fast charging times. It is also extremely durable, this aspect of build quality being carefully explored by vivo experts. After extensive research and development, lab results at vivo show that the X90 Pro's battery can undergo 1460 full charging cycles, while still keeping 80% of the total charge capacity, making sure the device stands the test of time.
Practicality and convenience
As one of the few companies still providing charging adaptors in the retail box, it's also worth noting that the 120W adaptor, provided with the vivo X90 Pro, is a versatile charging brick with various charging current and power outputs, so it can power laptops, tablets, phones, and earphones, covering the whole ecosystem of devices consumers rely on in their daily lives. This greatly eliminates the need to carry various adapters and cables during the day, and benefits from having all what's needed in a very practical and reliable small package.
Finally, keeping in mind that the vivo X90 Pro is a device which has photography enthusiasts in mind, it combines the fast charging tech with the USB 3.2 standard, for fast data transfer convenience. This enables speedy data transfer for moving large photos and videos from the phone to laptops or PCs, which especially helps when working with captured RAW image files, to edit with photography tools on bigger screens.
In the end, sometimes it's not about giant leaps forward, but about small and meaningful things that make lives easier; vivo has taken care of that, with its latest flagship, helping consumers use their phone with confidence with just 10 to 15 minutes of charging. So, during the time needed to grab a snack or hit the shower, topping-up the battery gives the phone enough charge to last for the day.
-
i) The Deloitte Digital Consumer Trends 2022 report can be accessed here.
ii) The vivo Austria smartphone charging survey results are available here.